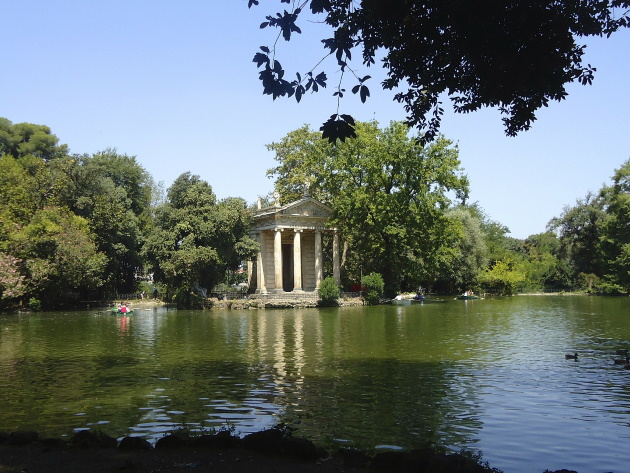 According to the new containment measures of the COVID-19 contagion provided by the Presidenza del Consiglio dei Ministri, it is mandatory to always use respiratory protection if you are in open places, regardless of the presence of other people.
To try to stem the spread of the Coronavirus infection, we remind you that until 5 March 2021, the limitation of the movement of people from 10 pm to 5 am is foreseen. After 10 pm, it will be necessary to justify their displacement - possible only for reasons of urgency, work, or health - with the self-certification form.
PARKS, VILLAS, AND GARDENS
After the lockdown, you can go back to enjoying the city's green heritage, always with caution and in compliance with safety measures and distances. You can attend parks, villas, and gardens as long as you maintain the interpersonal distance of one meter (two if you do sport). Gatherings are forbidden - no picnics, barbecues, and the like - as well as group sports (group training, matches, etc.). Play areas dedicated to children are prohibited.
SHOPPING STREETS, MEETING PLACES, PROMENADES, AND STROLLS
If you go out for a walk through the elegant shopping streets of Rome, we remind you that there is a general ban on gathering. Therefore, remember to maintain an interpersonal distance of at least 1 meter and always wear a mask.
To ensure compliance with the Covid-19 contagion prevention rules, in meeting places and in any place where gatherings can form, you must always wear a mask, with your nose and mouth appropriately covered.
MARKETS AND FAIRS
In the markets, you must maintain an interpersonal distance of at least 1 meter. Cohabitants can stay at a shorter distance than indicated.
The accesses are regulated and staggered according to the available spaces, differentiating, where possible, the entry and exit routes.
The use of "disposable" gloves is mandatory in purchasing activities, in particular for food and beverages.
Wear a mask.