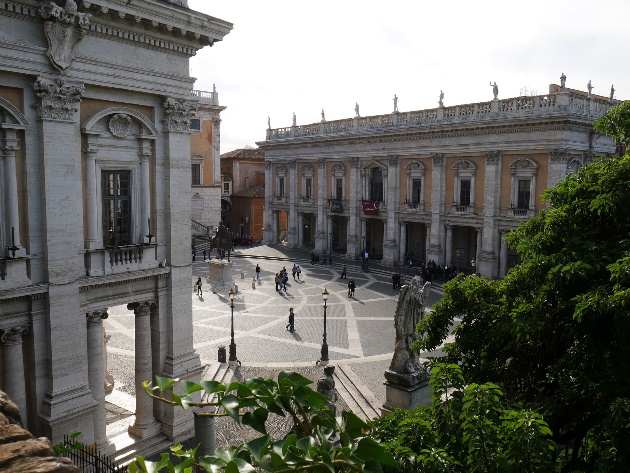 To allow you to safely visit the city, museums, and spaces dedicated to culture, entertainment, and sport but also cafes, restaurants, and shops, provide different access modes to contain Covid-19.
To access the Tourist Infopoints, whose multilingual staff provides tourist-cultural interest useful information, itineraries, events, means of transport, sale of ATAC tickets, and sale and collection of Roma Pass, you must wear a mask, respect the rules of interpersonal distance, and sanitize your hands. For tourist information, you can also contact the dedicated Call Center at 060608.
WARNING! With the ordinance of 28/04/2022, from 1 May to 15 June 2022, you can access the Museum System of Roma Capitale without a mask, which is recommended but not mandatory. To attend the Planetarium shows the FFP2 mask is still mandatory, but the Green Pass is no longer required.
MUSEUMS AND PLACES OF CULTURE
While visiting museums and places of culture, such as exhibitions, archives, libraries, cinemas, theaters, and concerts, you must wear a mask.
CIVIC MUSEUM
During the opening days of the museums, tickets can be purchased directly at the ticket office, within the limits of the capacity, it is strongly recommended to pre-purchase tickets online with an assignment of the entrance shift.
Groups, from a minimum to a maximum of 25 people + guide, are admitted only by booking free of charge at 060608 with a minimum of 5 tickets pre-purchased. The remaining tickets can be purchased on-site at the entrance.
Groups must be equipped with their own radio guide or mobile audio equipment, and for large exhibitions the radio guide is required.
PARCO ARCHEOLOGICO DEL COLOSSEO
Sales of tickets with mandatory reservation of the time slot are open weekly, from Monday to Sunday. You can purchase the ordinary entrance ticket online on the official website www.parcocolosseo.it or through the APP that you can download on-site. The info point on the Piazza del Colosseo-temple of Venus and Rome is active to ensure the necessary assistance to the public.
BORGHESE GALLERY
The booking of the visit is mandatory through the official website or by calling the number +39 06 32810, active from Monday to Friday from 9:30 to 18:00. Visits last 2 hours. The Borghese Gallery has increased the number of tickets available per visit by 20% with a new admission method. Visitors will be able to access every hour (the visit lasts two hours and reservations are required), in a continuous flow that facilitates the fluidity of the visit and improves the experience. Guided tours take place every Friday at 3.00 pm and 5.00 pm and every Saturday at 11.00 am and 1.00 pm, with two visits at each time, up to a maximum of 15 people per group. Guided tours are admitted every day, up to a maximum of 5 groups per visiting slot. Groups can be composed of a minimum of 5 to a maximum of 15 people, in addition to the guide and children under 15 years old. 
MUSEO NAZIONALE DI CASTEL SANT'ANGELO
Access to groups accompanied by their own licensed tour guide is allowed for a maximum of 12 people, only if equipped with radio guide systems.
Online booking and purchase of tickets is highly recommended, with reservation fee of 1 €, on www.gebart.it.
VATICAN MUSEUMS
To visit the Museums, you must book through the tickets.museivaticani.va website.
From the 1st April 2022, access to the Vatican Museums and all related areas will be permitted only to those in possession of a "Basic" Green Pass COVID-19 Certificate or equivalent certificate for non-EU countries.
In addition to showing the certificate in digital or paper format, the Museum Staff may also request the visitor's identity document to verify actual ownership.
Therefore, please arrive at the Museums with the required documents ready for inspection to facilitate control and access procedures.
In addition, each visitor will have his/her body temperature checked using suitable thermometric instruments. This check is mandatory. Access will be denied to anyone with a body temperature of 37.5° C or higher.
Only FFP2 masks must be worn.
SAINT PETER'S BASILICA
Here are all the safety measures you must know before visiting the Basilica:
Upon entering the Basilica, your body temperature is measured by a thermal scanner.
You are required to wear masks that completely cover your nose and mouth for the duration of the visit.
Numerous stations with hand sanitizer dispensers have been placed around St. Peter's Square for public use.
CONCERTS, THEATERS, CINEMAS, DISCOS, AND SPORTS FACILITIES
You must show the Enhanced Green Pass to:
access to cinemas, theaters, gyms, discos, and sporting events in indoor arenas (with Ffp2 mask);
any party organized in an indoor venue (birthday, graduation, wedding, confirmation, communion, etc.);
cinemas, theaters, and indoor concerts (with mask Ffp2);
discos (where the surgical mask is sufficient, to be removed only on the dance floor at the time of the dance);
swimming pools, gyms, wellness centers, team sports, and contact, always if indoors;
conventions and conferences.
You must show the Basic Green Pass to:
participate in outdoor events for which you must also wear the FFP2 mask.
Moreover, the limit on the number of seats has expired.
RESTAURANTS, PUBS, AND BARS
For indoor, counter or table top dining, you must show your Basic Green Pass.
SHOPPING MALLS, OUTLETS AND SHOPS
No certification is required for access, but you must wear a mask.
You may also be interested in