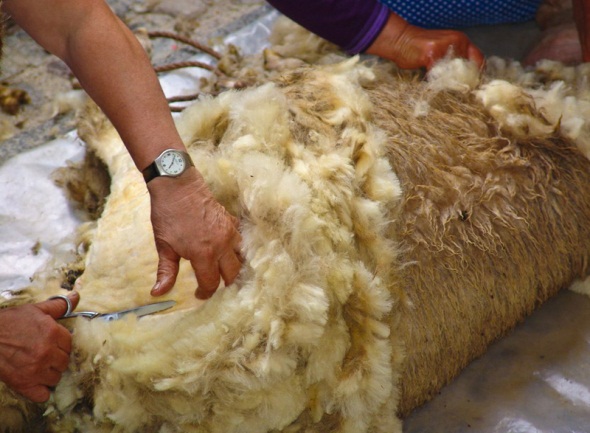 An aged-old ceremony is annually celebrated in the Basilica of Sant'Agnese (Via Nomentana 349) on the feast of this saint.
Two lambs are blessed on the Sant'Agnese's altar, whose wool is to be used to make the sacred pallia.
The pallium is a liturgical parament (ornamental ecclesiastical vestment) used in the Catholic Church in the form of a white woollen strip of cloth draped across the shoulders. It represents the sheep which the shepherd carries over his shoulders in the manner of Christ and is therefore a symbol of the pastoral duty of those wearing it. The Pope, invested with supreme power and full jurisdiction, wears it to solemn mass and indeed everywhere. In the Church's recent history, the pallium has been bestowed on a number of archbishops, who only put it on for certain religious ceremonies.
Informazioni
Indirizzo
POINT (12.5187448 41.9224695)
Timetables
Visitors are not  allowed  during  Mass (religious services)
For services schedule please refer to:
Opening times are subject to change. Please call the Church or visit: www.santagnese.com/index.php?option=com_frontpage&Itemid=1
Mausoleo di Costanza
9.00 am - 12.00 pm (noon) and 3.00 pm - 6.00 pm, daily
Closed on Sunday morning and religious holidays
Catacombe
from 9.00 to 12.00 (except on Sunday morning and religious holidays) and from 15.00 to 17.00
Closed: from November 2nd to November 29th
Contacts
Email:
santagnese@santagnese.net
Telephone:
+39 06 86205456
Web site:
www.santagnese.com
Condividi
Location
Il mantello del Papa, Via Nomentana, 349
41° 55' 20.892" N, 12° 31' 7.482" E