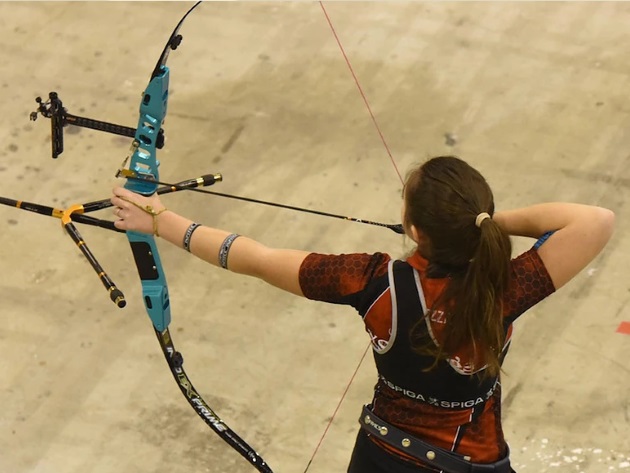 Rome hosts the second edition of the T.R.U. Ball/ Axcel Roma Archery Trophy, the important international indoor archery competition.
The event expects the presence of 1000 athletes and their team from more than 50 nations, including: Iran, Israel, Russia, France, Great Britain and U.S.A.
During these three days, the best archers in the world compete in the only Italian stage of the tournament, to get the 250 points set by the World Archery.
The test is held with the 60 arrows formula at the distance of 18 meters and is open to top archers, amateurs and teams.
The International Federation has already formalized the calendar for the other stages with the classic final in Las Vegas on February 9th, 2019.
Informazioni
Quando
from 13 December 2019
to 15 December 2019
Contatti
Email:
info@romaarcherytrophy.com
Facebook:
www.facebook.com/romaarcherytrophy/
Instagram:
www.instagram.com/romaarcherytrophy/
Web site:
www.romaarcherytrophy.com/?lang=it
Orari
Dal 13 al 15 dicembre 2019
Programma:
- 13 Dicembre : Tiri liberi a pagamento (tutto il giorno)
- 14 Dicembre : 3 Turni di qualifica
- 15 Dicembre : Scontri e Finali (girone A e B)
Condividi