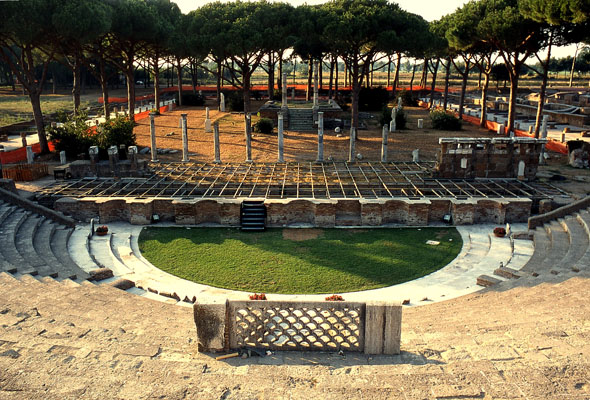 Ostia Antica's archaeological site is without a shadow of doubt truly worth a day-long visit.
On entering you straightaway step back in time into a typical ancient Roman town, vestiges of its inhabitants' daily life are also clearly visible even to the untrained eye.
Ostia Antica offers a rare and unique opportunity to discover the typical homes of that glorious era, its places of worship, warehouses, theatre and public buildings during an unforgettable walk through history.
It's definitely worth spending one day of your Roman tour to visit the archaeological site of Ostia Antica.
At your arrival you will be transported in a typical ancient Roman city, which still impressive ruins that testify to the daily lives of those who lived in the past. You'll discover the typical houses of the time, religious buildings, stores, theater and public buildings, a walk through history in a truly unforgettable experience.
Condividi