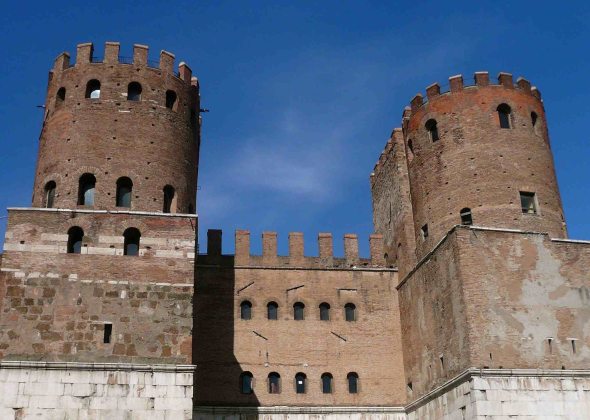 Our walks begins at Porta San Giovanni and continues between the roads connecting the Via Appia Nuova and the ancient thoroughfare of the Via Latina, along the Aurelian Walls.
Our route takes us to the Antoninian Aqueduct and the cities five main gates embedded in the Aurelian Walls: Porta San Giovanni, Porta  Asinara, Porta Metronia, Porta Latina, as far as Porta San Sebastiano, inside of which the Museum of the Walls may be found.
Moving past the series of shops  from Piazza Re di Roma down the Via Appia Nuova until Villa Lazzaroni, we soon arrive at the Park of the Caffarella. Protected from development, this delightful common contains some extremely interesting historical sites, while it is at the same time also highly prized from an ecologically standpoint. Here visitors are treated to the sight of the charming fifteenth century country residence of the Casale della Vaccareccia, the Temple of Annia Regilla, the Sacred Wood and the Church of St. Urban.
Condividi