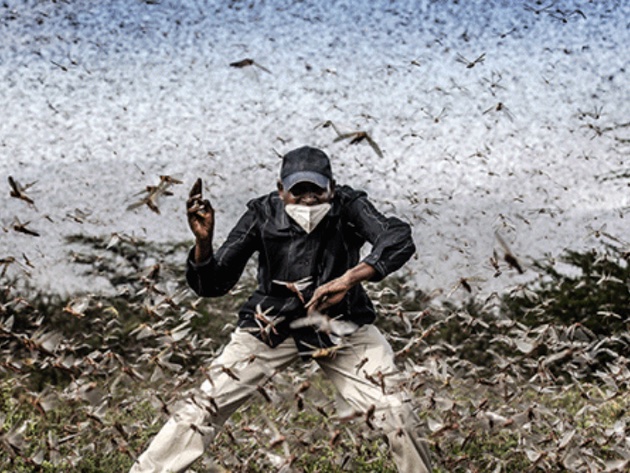 "For me, this is a story about hope and love in the most difficult moments. When I knew about the crisis unfolding in Brazil and the poor leadership of President Bolsonaro who has neglected this virus from the beginning, which he called a small flu, I really felt the need to do something about it." (Mads Nissen)
"My work has the ambition to be a cultural bridge to link people". (Antonio Faccilongo)
With these words the Danish Mads Nissen and the Italian Antonio Faccilongo, winners respectively of the World Press Photo of the Year and World Press Photo Story of the Year, the two most important prizes of the 64th edition of the World Press Photo international competition on display at the Mattatoio, have commented on their images.
Mads Nissen took the win with the photo The First Embrace, where a nurse hugs an elderly woman for the first time in months in a retirement home in Sao Paulo, Brazil. Antonio Faccilongo, on the other hand, won thanks to the Habibi project, a report on sperm smuggling in Israeli prisons by Palestinian families who intend to preserve their reproductive rights.
The exhibition, promoted by Roma Capitale - Department of Cultural Growth and by the Special Company Palaexpo, conceived by the World Press Photo Foundation of Amsterdam and organized by the Special Company Palaexpo in collaboration with 10b Photography, hosts the 141 finalist photos of this important photojournalism prize, which since 1955 awards professional photographers every year for their best shots.
For its 64th edition, the contest saw the participation of 4315 photographers from 130 different countries who submitted a total of 74,470 images for the title in the 8 different categories of the photojournalism contest: Contemporary Issues, Environment, General News, Long-Term Projects, Nature, Portraits, Sports, Spot News.
The photos retrace the events and the most relevant news of the past year: Covid 19, the protests for the killing of George Floyd, the Nagorno-Karabakh war, the fires in the Pantanal, the invasion of locusts in Kenya, the removal of the statues of discussed historical figures by protesters.
The exhibition represents an exceptional historical document for its ability to give us back reality with the immediacy of images, as only photography can do.
Photo credits: Courtesy of Luis Tato for the Washington Post, World Press Photo Exhibition official site
Informations
When
from 28 May 2021
to 22 August 2021
POINT (12.4737224 41.8760422)
Contacts
Email:
info.mattatoio@palaexpo.it
Facebook:
www.facebook.com/mattatoioroma
Instagram:
www.instagram.com/mattatoio/
Telephone:
06 39967500 (lun-ven 9-13/14-18; sab 9-14)
Web site:
www.mattatoioroma.it
YouTube:
www.youtube.com/channel/UCWLTg1TcTJOQ5EPuTwBWjiQ
Timetables
Dal 28 maggio al 22 agosto 2021
> Orari
Condividi
Location
World Press Photo Exhibition 2021, Piazza Orazio Giustiniani, 4
Piazza Orazio Giustiniani, 4
41° 52' 33.7512" N, 12° 28' 25.3992" E