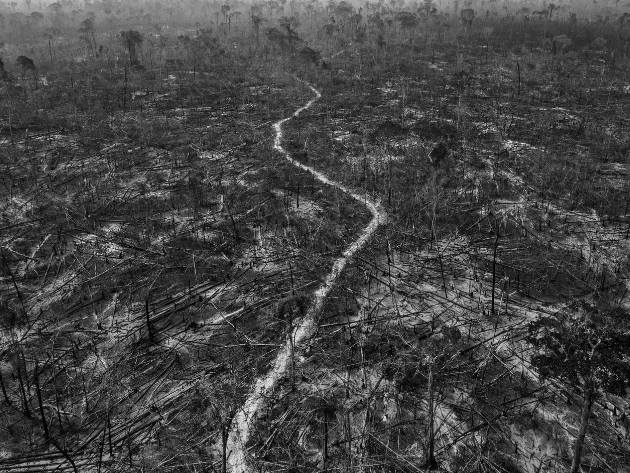 As a national preview, the Palazzo delle Esposizioni hosts the exhibition dedicated to the prestigious international photojournalism contest, which since 1955 awards the best professional photographers every year. The exhibition presents a gallery of images representing the most important events of our time, demonstrating the immense documentary and narrative capacity of images and their fundamental role as a historical testimony.
The contest, conceived by the World Press Photo Foundation of Amsterdam, is now in its 65th edition and was attended by 4,066 photographers from 130 countries, who presented a total of 64,823 photos and projects evaluated by global and regional specialists juries from around the world.
Amber Bracken was the winner of the photo of the year, entitled Kamloops Residential School, for The New York Times. The image shows a row of clothes hanging from wooden crosses along a road in memory of the indigenous children dead at the Kamloops Indian Residential School, following the discovery of 215 alleged unmarked graves maybe belonging to children of the Kamloops school in British Columbia, Canada.
Matthew Abbott won the World Press Photo Story of the Year Award with Saving Forests with Fire, which tells the story of the Australian indigenous and their practices to preserve forests. Two other awards went to Lalo de Almeida, winner of the World Press Photo Long-Term Project Award with Amazonian Dystopia, and Isadora Romero, awarded with the World Press Photo Open Format Award for Blood is a Seed.
In line with the new 2022 regional strategy, the 4 global winners were selected from the 24 regional winners announced on 24 March by independent regional and global juries for each of the four categories for six areas of the world: Africa, Asia, Europe, North and Central America, South America, Southeast Asia and Oceania.
The review is promoted by Roma Capitale - Assessorato alla Cultura and organized by Azienda Speciale Palaexpo in collaboration with 10b Photography.
Photo: Amazonian Dystopia, Lalo de Almeida, Brazil, for Folha de São Paulo/Panos Pictures
Informations
When
from 28 April 2022
to 12 June 2022
POINT (12.490471 41.898935)
POINT (12.489286 41.899826)
POINT (12.489504 41.8995108)
POINT (12.489504 41.8995108)
Contacts
Facebook:
www.facebook.com/worldpressphoto
Instagram:
www.instagram.com/worldpressphoto
Twitter:
https://twitter.com/WorldPressPhoto
Twitter:
www.youtube.com/c/WorldPressPhotoFoundation
Web site:
www.worldpressphoto.org
Web site:
www.palazzoesposizioni.it/mostra/world-press-photo-exhibition-2022
Timetables
Dal 28 aprile al 12 giugno 2022
Condividi
Locations
World Press Photo 2022, Via Nazionale, 194
41° 53' 56.166" N, 12° 29' 25.6956" E
World Press Photo 2022, Via Piacenza, snc
41° 53' 59.3736" N, 12° 29' 21.4296" E
World Press Photo 2022, Via Milano, 13
41° 53' 58.2396" N, 12° 29' 22.2144" E
World Press Photo 2022, Via Milano, 9A
41° 53' 58.2396" N, 12° 29' 22.2144" E