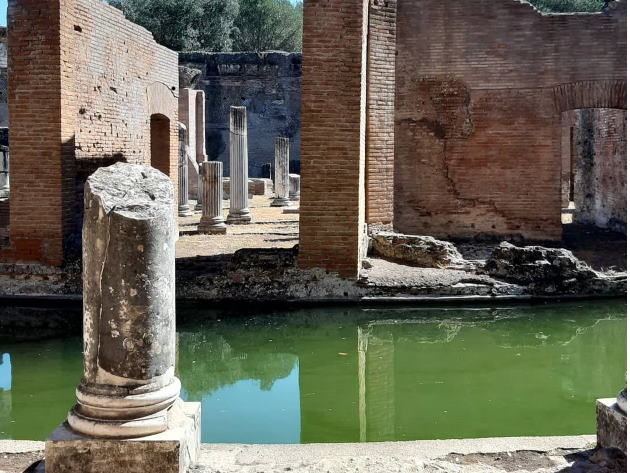 "Art" as the protagonist of the movie narrative: a unique event in the Italian cultural panorama, Villae Film Festival returns for its third edition from 12 to 18 July and from 6 to 12 September 2021. To host it, as usual, are Villa Adriana and Villa d'Este, two architectural jewels of incomparable charm included in the UNESCO world heritage site list.
The films, with free admission, are associated with meetings with directors, producers, critics, artists and curators to explore the language of the moving image, understand its beauty and complexity in a constantly evolving world. The movie festival has two different settings and programs. In July, at the Pecile of Villa Adriana, the program focuses on films linked by the common theme of art, although very different in style, plot and language, such as "Hidden Away" on the painter Antonio Ligabue, and "The square" by Ruben Östlund, on the world of contemporary art.
In September, the festival moves to the Gran Viale of Villa d'Este: here the program includes films conceived by established artists practicing in fields other than cinema, for example the "Un chien andalou", written by Luis Buñuel and Salvador Dalì, one of the seminal films of Surrealism and of the avant-garde cinema of the period.
Informations
When
from 12 July 2021
to 12 September 2021
Contacts
Facebook:
www.facebook.com/villaefilmfestival
Web site:
www.sevenassociazione.it/villae-film-festival-20211
Timetables
Villa Adriana - Tivoli (Roma)
12 – 18 luglio 2021
Villa d'Este - Tivoli (Roma)
6 – 12 settembre 2021
Le proiezioni iniziano alle 20.00.
Condividi