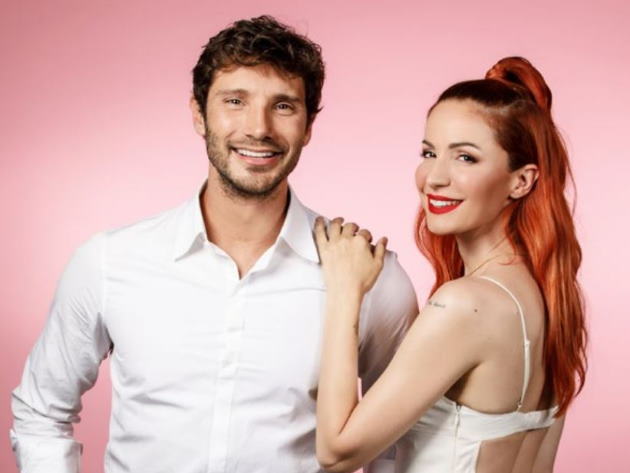 As the Greek philosopher Plato claimed, music gives soul to the universe, wings to the mind, flight to the imagination: it is a universal language that captures and colors emotions, awakens memories, and possesses an extraordinary power of aggregation. In the face of a rich and varied cultural, artistic and experiential offer, it is precisely to music that Rome entrusts the task of inaugurating the summer season by hosting the opening nights of the new TV show aired deferred on Rai2 from June 30, a great festival that is also the symbol of the Italian and Roman social, tourist and economic rebirth.
What was once the main entrance to the city, the elegant, vast and scenic Piazza del Popolo, will therefore be filled with pop, trap, and rock music, with the most beloved national artists, also by young people, on stage – Blanco, Madame, Achille Lauro, Mika and Marco Mengoni, just to name a few of them. The artists will play their hits to create a compilation intended as the 2022 summer soundtrack.
The two free-entry evenings on Friday 24 June and Saturday 25 June, hosted by Andrea Delogu and Stefano De Martino, will be preceded on Thursday 23 June by a trial run with four big names on stage, again without tickets. For those unable to attend, the recorded concerts will be broadcast on Rai2 on 30 June and 7 July. In addition to unleashing the desire to dance and have fun, the event aims to relaunch Rome's image: following the Eurovision model, the artists' performances will be interspersed with video postcards featuring the capital's iconic sites, from the Colosseum to the sea at Ostia, to give even more visibility to the city and the Rome "brand".
Program
23 June (9 pm)
Blanco, Coez, Elisa, Elodie, Fabri Fibra e Maurizio Carucci, Lazza, Marracash, Sangiovanni
24 June (9 pm)
Alessandra Amoroso, Biagio Antonacci, Ghali, Gigi d'Alessio, Irama, Justin Quiles e Fred de Palma, Luigi, Madame, Marco Mengoni, Michael Bublé, Noemi & Carl Brave, Pinguini Tattici Nucleari, Rocco Hunt & Elettra Lamborghini & Lola Indigo, Tananai, Umberto Tozzi
25 June (9 pm)
Achille Lauro, Aiello, Alex, Annalisa e Boombadash, Baby K., Fabrizio Moro, Francesco Gabbani, Francesco Renga, Gaia, Mika, Nek, Raf, Valentina Parisse
Informations
When
from 23 June 2022
to 25 June 2022
POINT (12.4763459 41.9106148)
Condividi
Location
Summer Hits 2022, Piazza del Popolo
41° 54' 38.214" N, 12° 28' 34.8456" E