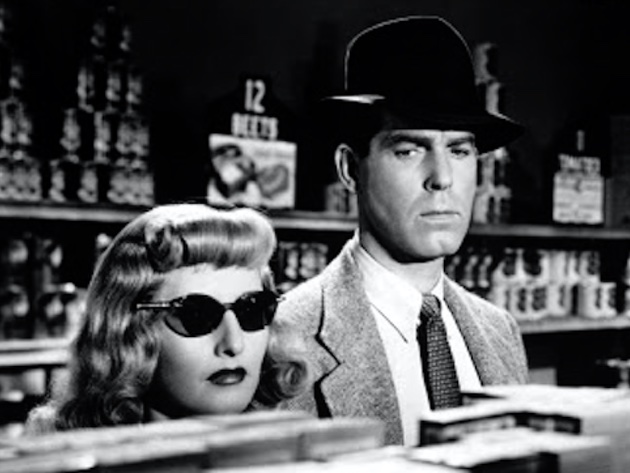 For the tenth consecutive year, after the successes of the past seasons, the film festival "A qualcuno piace classico" ("Some Like It Classic") is back at the Palazzo delle Esposizioni. In the context of a particularly difficult period for cinema, the event, this year in a reduced edition, brings us back to the emotions of the big screen and the desire to rediscover the great masterpieces of the past in 35mm film.
The review opens "Double Indemnity" directed by Billy Wilder and written with Raymond Chandler, based on the novel by James M. Cain: noir masterpiece par excellence, the film is a milestone of the most beloved genre of classic Hollywood. Two other "noirs" on the program are Roman Polanski's "Frantic", one of the best thrillers of the 1980s, and the oriental gangster movie "The Killer" by John Woo, which inspired many directors, including Quentin Tarantino. For the European cinema, three political films are scheduled: "Anna and the wolves" by Carlos Saura, shot during the Franco dictatorship and strongly critical of the latter, "My Beautiful Laundrette" by Stephen Frears, a merciless portrait of 'Thatcher-like England and "The Third Generation", by the German director Fassbinder, an ironic and disenchanted reflection on terrorism in Germany.
The event closes with a tribute to Orson Welles, with the screening of the documentary "It's All True", a reconstruction of the story of a lost film by the director.
Unlike in past years, there are some important innovations: the timetable is brought forward to 7.00 pm, the frequency of the screenings becomes weekly, while admission, as always free subject to availability, requires reservations to be made from the Palazzo delle Esposizioni website.
Foto: Courtesy of Palazzo delle Esposizioni official site
Informations
When
from 18 May 2021
to 30 June 2021
POINT (12.490471 41.898935)
POINT (12.489286 41.899826)
POINT (12.489504 41.8995108)
POINT (12.489504 41.8995108)
Contacts
Web site:
www.palazzoesposizioni.it/rassegna/a-qualcuno-piace-classico-10
Timetables
dal 18 maggio al 30 giugno 2021
Martedì 25 maggio
Martedì 1, 8, 15, e 22 giugno e mercoledì 30 giugno
ore 19.00
Condividi
Locations
A qualcuno piace classico, Via Nazionale, 194
41° 53' 56.166" N, 12° 29' 25.6956" E
A qualcuno piace classico, Via Piacenza, snc
41° 53' 59.3736" N, 12° 29' 21.4296" E
A qualcuno piace classico, Via Milano, 13
41° 53' 58.2396" N, 12° 29' 22.2144" E
A qualcuno piace classico, Via Milano, 9A
41° 53' 58.2396" N, 12° 29' 22.2144" E