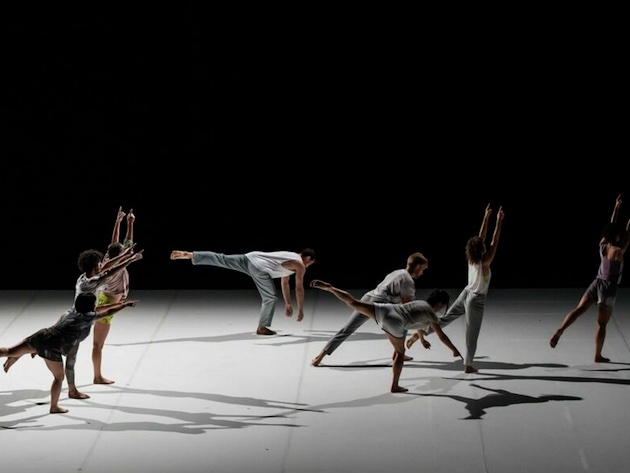 The dance show, which is part of the RomaEuropa Festival, is based on Schubert's Unfinished Symphony No.8 and is inspired by Rémy Zaugg's 27 Esquisses perceptives (27 Perceptual Sketches). In fact, the choreographer Maud Le Pladec confronts Schubert's masterpiece with 27 perspectives, trying to recompose it and orchestrate different sequences of musical and choreographic variations in an attempt to complete it.
Ten dancers from different backgrounds build a choreographic symphony trying to make the dance listenable and the sound composition visible.
Maud Le Pladec, after completing her studies at the National Choreographic Center of Montpellier, danced for choreographers such as Georges Appaix, Loïc Touzé, Mathilde Monnier, Mette Ingvartsen, and Boris Charmatz. Among his first important choreographic works we remember Professor of 2010 and Poetry of 2012. In 2016, he worked with the National Opera of Paris for the Elagabalus under the musical direction of Leonardo Garcia Alarcon. In 2017 she became director of the Orleans National Choreographic Center.
Photo credits: courtesy of the New Auditorium Parco della Musica
Informations
POINT (12.4751908 41.9291165)
Contacts
Email:
info@musicaperroma.it
Telephone:
0039 06 80241281
Web site:
http://www.auditorium.com/evento/maud_le_pladec_pete_harden_franz_schubert-25900.html
Condividi
Location
MAUD LE PLADEC/ PETE HARDEN/ FRANZ SCHUBERT, Viale Pietro De Coubertin, 30
Viale Pietro De Coubertin, 30
41° 55' 44.8212" N, 12° 28' 30.6876" E