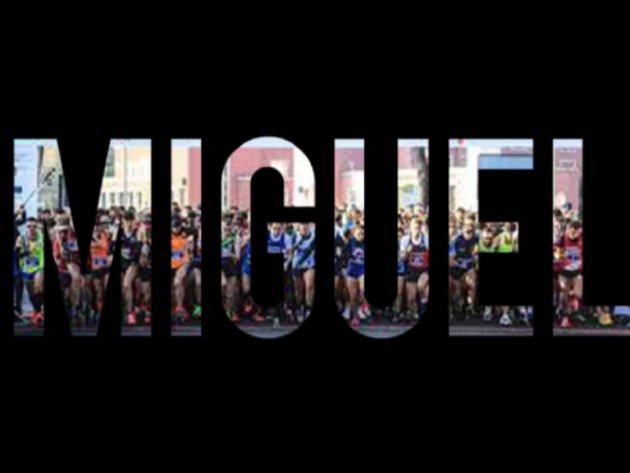 Open to everyone for over twenty years, to those who love competition, who want to test themselves or simply walk or stroll without haste, the running race Corsa di Miguel does not stop but, given the present situation in Italy and around the world, chooses a new way to remember the Argentine desaparecido marathon runner Miguel Sanchez and the importance of values ​​such as anti-racism and defense of civil rights.
The 2021 edition is therefore divided into two phases. Until 15 January, runners can sign up for a virtual 10-kilometer road race, choosing from over 100 routes around Italy and using a normal GPS device or the dedicated gpsformula App that will draw up a maxi ranking. Registration for the virtual race is free for all doctors, nurses, health and social workers. Each track is dedicated to a character or a story. In Rome, one of the routes celebrates the great actress Anna Magnani, "Nannarella", starting from her bench on Via Veneto, while the route around the Vatican walls pays homage to Pope Francis and his Encyclical "All Brothers".
The traditional competition in Rome, initially set for 31 January, has been delayed to early spring, between March and April, with maximum 1,500 participants. The 100 best times along with the first 2 classified for each course will have access to the final. 1,000 participants will be drawn by lot and 200 chosen according to the rankings by company. The number may vary according to the regulations in force. More information will be given by March based on the national health situation.
Informations
When
from 7 January 2021
to 30 April 2021
POINT (12.4564398 41.9347439)
Contacts
Email:
lacorsadimiguel@gmail.com
Facebook:
www.facebook.com/lacorsadimiguel
Online reservation:
https://www.lacorsadimiguel.it/iscrizioni-alla-corsa-di-miguel/
Telephone:
331 2294896 - 335 5967737
Web site:
https://www.lacorsadimiguel.it/regolamento/
Timetables
Dal 7 al 20 gennaio 2021
112 percorsi in tutta Italia
https://www.lacorsadimiguel.it/percorsi/
Data l'attuale situazione sanitaria, si è deciso di rimandare la corsa in presenza fra marzo e aprile 2021 (data ancora non stabilita)

Condividi
Location
La Corsa di Miguel 2021, Viale dello Stadio dei Marmi
Viale dello Stadio dei Marmi
41° 56' 5.0784" N, 12° 27' 23.184" E