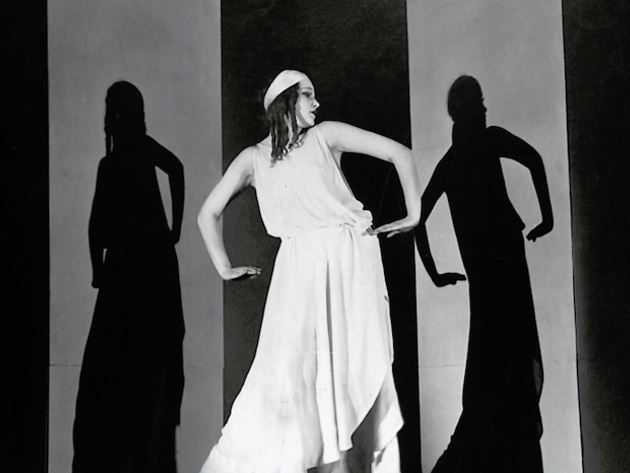 The Boncompagni Ludovisi Museum for Decorative Arts, Costume and Fashion of the 19th and 20th centuries hosts the exhibition Jia Ruskaja-Danced and people liked it. Costumes, photographs, documents (1921-1940)
The exhibition, also sponsored by Confcommercio Imprese per l'Italia - Terziario Donna Roma, is divided into a fascinating itinerary showing stage clothes made for dance performances from 1935 to 1939, of which Jia Ruskaja was choreographer, as well as costume designer: they are real works of art created together with his personal designer Eugenia Rossi.
The costumes, all made by important tailors such as Palmer, Werther, Idarella, known above all in the theatrical field, are described through a scientific research conducted in the historical archive of the Foundation thanks to which it was possible to find the documentary material for the reconstruction of the show by reference.
In addition to dresses, tunics, corsets and skirts from Ruskaja's first artistic production, we can admire books, room programs, sketches, writings and black and white images belonging to the historical archive of the Foundation of the National Academy of Dance, telling us about a period of great artistic ferment, in which the myth of classicism is also recalled. The exhibition therefore allows you to get to know better the figure of Jia Ruskaja - whose real name was Evgenija Fëdorovna Borisenko - dancer, choreographer and above all founder of the first and only public dance school in Italy.
Photo credits: courtesy of Cultural Heritage official site
Informations
When
from 17 December 2021
to 20 March 2022
POINT (12.49512 41.908813)
Contacts
Facebook:
www.facebook.com/MuseoBoncompagniLudovisi
Timetables
Dal 17 dicembre 2021 al 20 marzo 2022
Dal martedì alla domenica ore 9.00 – 19.00; ultimo accesso ore 18.30
Chiuso  lunedì, 25 dicembre, 1 gennaio e salvo aperture straordinarie su progetto MiC
Condividi
Location
Jia Ruskaja - Danzò e piacque. Costumi, fotografie, documenti (1921 – 1940), Via Boncompagni, 18
41° 54' 31.7268" N, 12° 29' 42.432" E