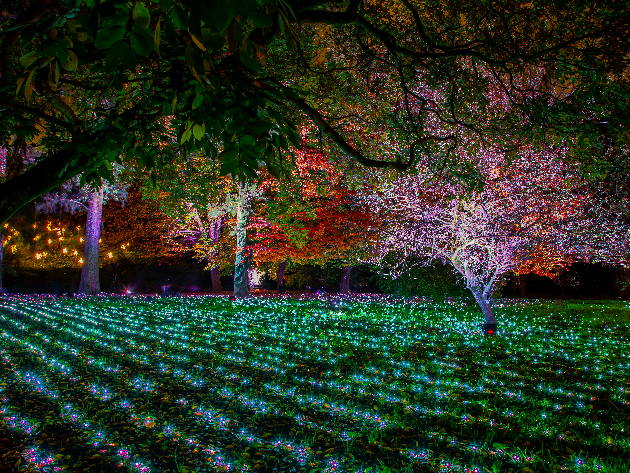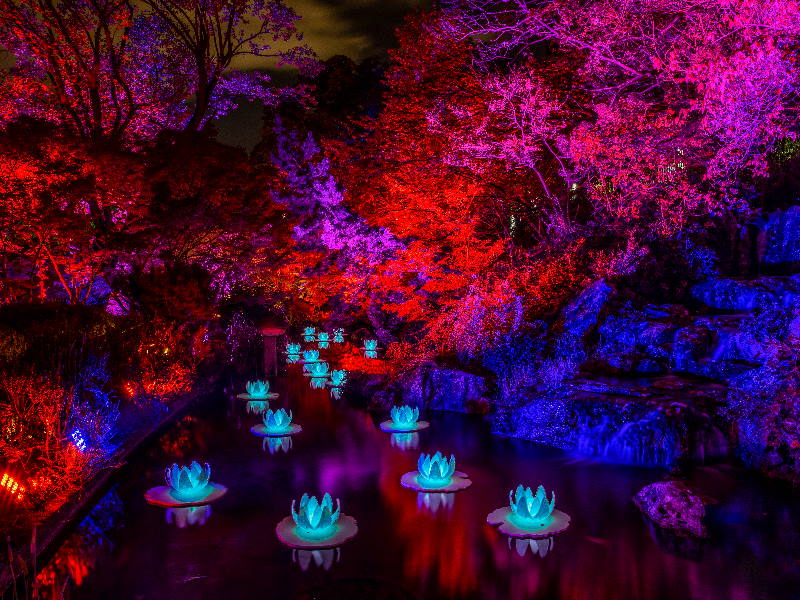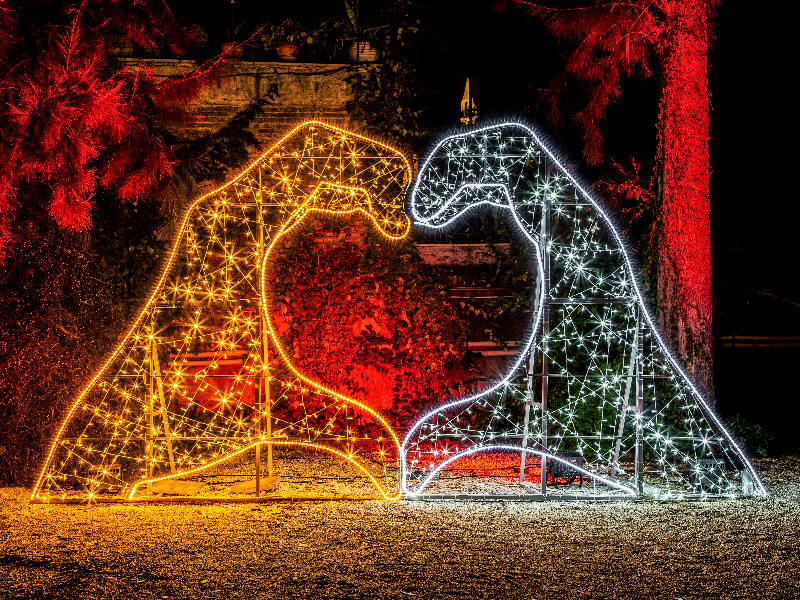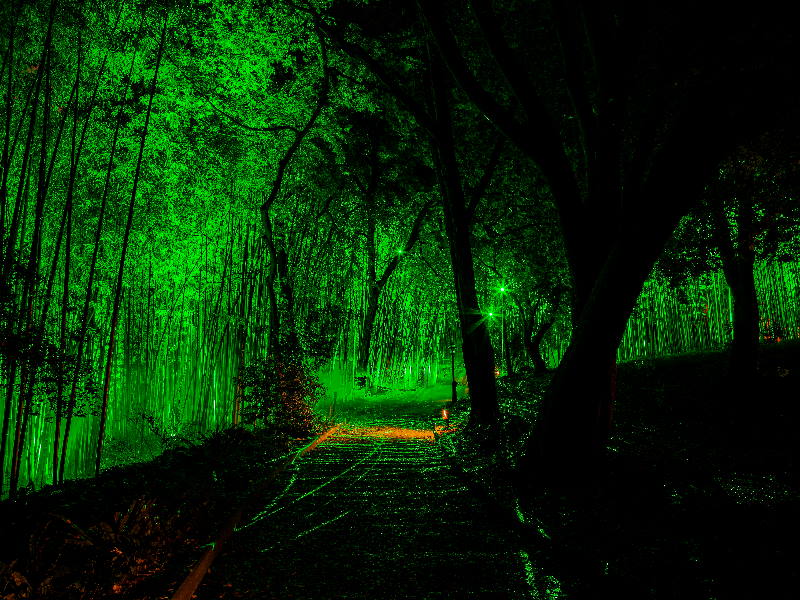 The Botanical Garden illuminates the heart of the Capital with the first Italian edition of the sensory light art exhibition, created simultaneously with 18 other foreign cities, such as Paris, Barcelona, Berlin, Frankfurt, Dresden and Windsor.
The event transforms the splendid green space on the slopes of the Janiculum Hill into a magical and enchanted location, thanks to the artistic installations of the German light designer Andreas Boelhlke, accompanied by the evocative music of the composer Burkhard Fincke. A poetic and sparkling itinerary, realized with the collaboration of brilliant landscape architects, winds for a kilometer and a half between the paths and marvelous vegetation of the enchanting Roman botanical garden.
Incanto di luci opens the door to a fantastic world where you can immerse yourself in nature. You can stroll among the colour-filled palms, marvel at the Cathedral of Light, meet the Tree Fairies, get inspired by the Steps to the Moon, and taste the gourmet specialties of the Luci e Delizie area. Among the beautifully decorated trees, adults and kids can feel the exciting Christmas atmosphere with the Rondò di Natale: it is a fairytale experience with Santa Claus and his imposing sleigh and large luminous gift boxes.
The event, designed with LED lights, in full compliance with the ecological transition, the protection of greenery and wildlife, was born in Germany in 2016, registering an extraordinary success from the beginning. The first edition at the Berlin Botanical Garden was followed by other prestigious locations. Among them are the Pillnitz Palace & Park in Dresden, the Wilhelma in Stuttgart, the Allwetterzoo in Münster, the Botanical Garden in Madrid, the Wollaton Park in Nottingham, the Deutsche Bank Park in Frankfurt am Main, the Hannover Adventure Zoo, the Cologne Zoo, the Weihnachten im Tierpark Berlin, the Recinte Modernista de Sant Pau in Barcelona, the Jardín Botánico Histórico La Concepción in Malaga, the Jardíns de Vivers in Valencia, Parc de Saint-Cloud in Paris, Windsor Great Park and Kenwood House in London.
Incanto di luci, born from the "Christmas Garden" format, is organized by DEAG Deutsche Entertainment AG, IMG and BeIt Events, in collaboration with the Polo Museale Sapienza.
Photo credits Chiara Calabrò
Informations
When
from 19 November 2022
to 8 January 2023
POINT (12.466001 41.892225)
Contacts
Facebook:
www.facebook.com/incantodiluci
Online purchase:
https://ticket.incantodiluci.it/acquisto-biglietti/scheda-evento.aspx?ID=841
Online purchase:
www.ticketone.it/artist/incanto-luci/incanto-di-luci-3262424
Online purchase:
www.incantodiluci.it/acquista-biglietti
Web site:
https://web.uniroma1.it/ortobotanico/incanto-di-luci
Web site:
www.incantodiluci.it
Timetables
Dal 19 novembre 2022 all'8 gennaio 2023
dal mercoledì alla domenica dalle 17.30 alle 23.00, con ultimo ingresso alle ore 21.30
chiusi tutti i lunedì e martedì, con esclusione del 26/27 dicembre ed il 2/3 gennaio.
Chiusi per festività il 24/25 e il 31 dicembre
Gli ingressi sono scaglionati ogni 30 min per consentire una fruibilità migliore
Condividi
Location
Incanto di luci, Largo Cristina di Svezia, 24
Largo Cristina di Svezia, 24
41° 53' 32.01" N, 12° 27' 57.6036" E