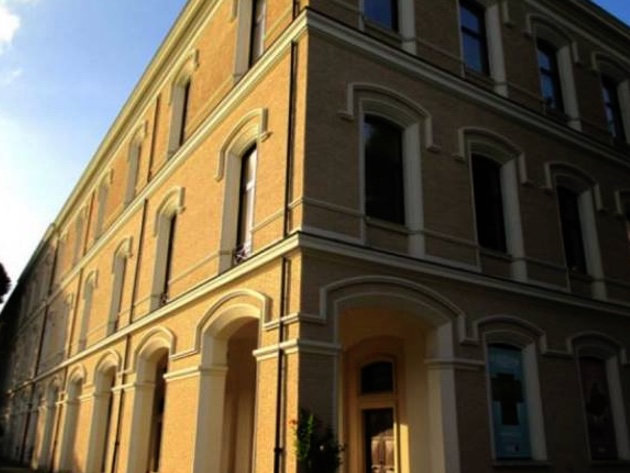 The Italian Popular Festival, the review of popular, folk, ethnic and world music, with the artistic direction of the composer and musician Stefano Saletti is back. For this ninth edition, the festival is hosted at the National Museum of Musical Instruments and has as its main theme the music of the meeting, which brings together different regional traditions, rhythms and even distant dialects, but able of contaminating each other by creating new expressive languages ​​that come to interest and involve a very different audience.
Among the musicians present at the event we mention the group of Tenore San Gavino di Oniferi, an ensemble engaged for many years in the practice and diffusion of  the chant Tenor to enhance the musical, literary and linguistic heritage of Sardinia; Rachele Andrioli who with her album "Leuca" is establishing herself as one of the new realities of the Italian popular scene; the concert by the maestro of the accordion, Claudio Prima, leader of Bandadriatica, who, together with the Seme string quartet, presents his project "Enjoy" which combines tradition and classical music. Finally, two great Sicilian artists, Enzo Rao and Mario Crispi, united in the Shamal Re-Wind and Arenaria project, bring together in a large ensemble millennial cultures and traditions which have seen Sicily as a land of contamination and fascinating interweaving.
Organized by the Ikona and Ikona Concerti Association, the festival, created thanks to the victory of the Nuovo Imaie tender and with the support of Puglia Sounds, is part of the Italian World Music Network.
The ticket, at the "popular" cost of 5 euros, entitles you to attend the concert and visit the museum.
Photo credits: turismoroma official site
Informations
When
from 18 March 2023
to 27 May 2023
POINT (12.514239 41.8890216)
Contacts
Email:
dms-rm.museostrumenti@cultura.gov.it - prenotazioni per gruppi info@tosc.it
Facebook:
www.facebook.com/people/MNSM-Museo-Nazionale-degli-Strumenti-Musicali-Pagina-Istituzionale/100068307037558
Instagram:
www.instagram.com/museodeglistrumentimusicali
Online purchase:
www.gebart.it/musei/museo-nazionale-degli-strumenti-musicali
Telephone:
06 7014796 - 06 7024153 info visite guidate
Telephone booking:
06 32810 (dal lunedì al venerdì dalle 9.30 alle 18.00)
Web site:
www.direzionemuseistataliroma.beniculturali.it/istituti/museo-nazionale-degli-strumenti-musicali
Web site:
www.gebart.it/musei/museo-nazionale-degli-strumenti-musicali
Timetables
18 marzo – 27 maggio 2023
Sabato 18 Marzo 2023 -  ore 17.30
ALESSIA TONDO "Sita"
Alessia Tondo: voce, tamburi, chitarra, loop machine
Sabato 29 Aprile 2023 -  ore 17.30
TENORE SAN GAVINO DI ONIFERI "Sardos"
Francesco Pirisi: voche
Carmelo Pirisi: mesu 'oche
Giovanni Pirisi: contra
Giuseppe Brau: bassu
Sabato 13 Maggio 2023 -  ore 20.30
RACHELE ANDRIOLI "Leuca"
Rachele Andrioli: voce, chitarra, tamburi a cornice
Maurizio Pellizzari: chitarra
Erasmo Treglia: violino
Venerdì 26 Maggio 2023 -  ore 17.30
CLAUDIO PRIMA & SEME "Enjoy"
Claudio Prima: organetto, voce
Vera Longo: violino, voce
Paola Barone: violino
Cristian Musìo: viola
Marco Schiavone: violoncello
Sabato 27 Maggio 2023 -  ore 17.30
ENZO RAO "Shamal Re-Wind"
MARIO CRISPI "Arenaria"
Enzo Rao Camemi: violino, oud, saz
Mario Crispi: voce, strumenti a fiato arcaici ed etnici, laptop
Giuseppe Viola: clarinetti, chalumeau, sax soprano
Nino Agrusa: contrabbasso
Massimo Frasca: batteria
Aki Federico Spadaro: piano
Maurizio Curcio: Chapman stick, laptop
Carmelo Graceffa: percussioni, drum set
Condividi
Location
Festival Popolare italiano - IX edizione, Piazza di Santa Croce in Gerusalemme, 9/A
Piazza di Santa Croce in Gerusalemme, 9/A
41° 53' 20.4792" N, 12° 30' 51.2604" E