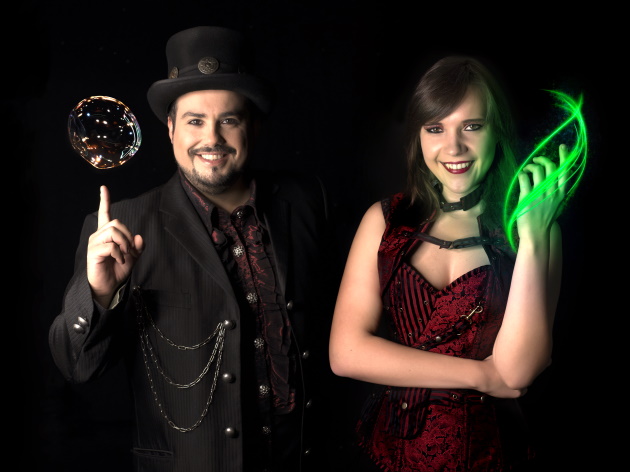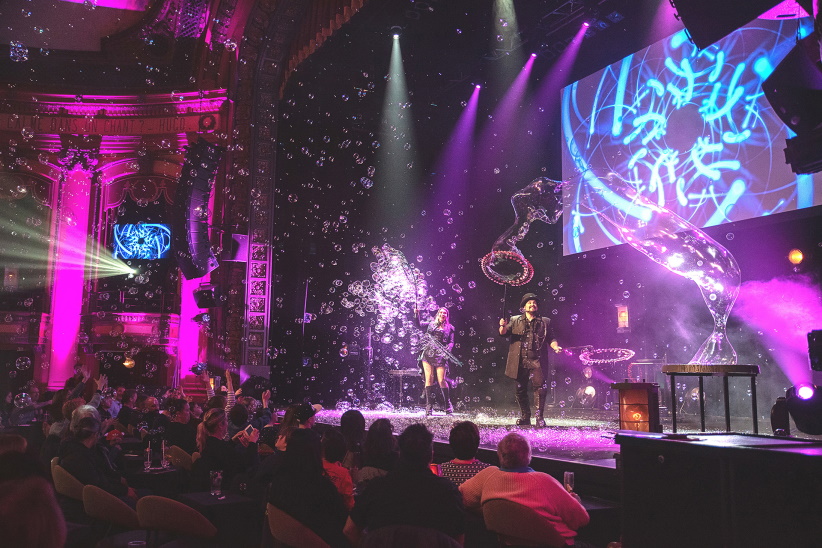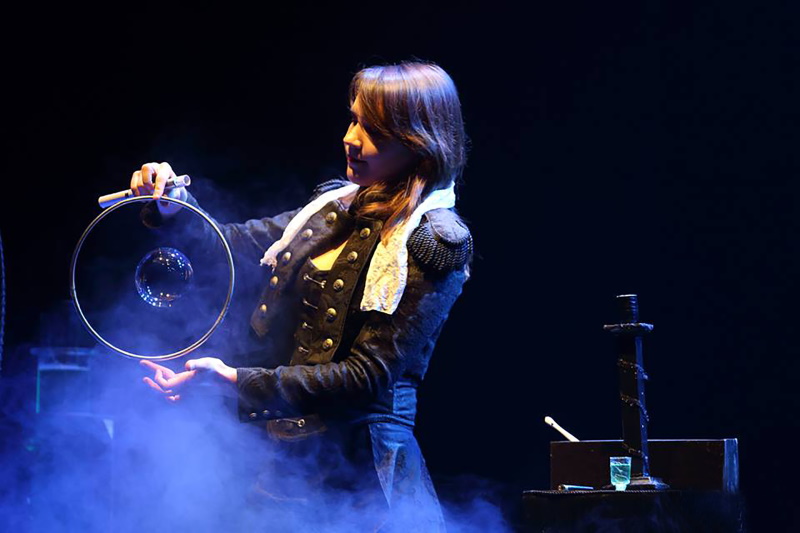 The stage of the Teatro Olimpico hosts Bubbles revolution, an exciting journey into the magical world of soap bubbles with Marco Zoppi and Rolanda Sabaliauskaite, the top international Bubbles Artists, honored in New York by the International Magician Society with the Merlin Award, the Oscar of Magic.
BuBBles revolution is a unique show that has enchanted 300,000 spectators in cities such as New York, Las Vegas, Dubai, Beijing, Moscow, Paris, Hong Kong, 60 countries, and four continents.
Eighty minutes of magic, fun, and poetry not to be missed because soap bubbles belong to our experience and are perhaps one of the first fascinating mysteries to capture our imagination: the fabulous perfection of roundness, the intangible fragility, and evanescence of the bubbles are elements that, despite the technological evolution and the advent of digital, retain a unique charm.
In the hands of Marco and Rolanda, they become ingredients of a sublime artistic work.
The two artists, art sculptors and jugglers of fantastic creations, invite us into an incredible dimension where anything can happen and imagination has no limits.
In a crescendo of astonishing, through their hands and with the help of soap and a few magical objects, Marco and Rolanda shape multiform and colorful creations, transparent and mother-of-pearl, shiny or candid like the smoke they play with on stage. They draw a persuasive dance of surprising figures in the air, taking us into a fantastic universe. The ever-growing bubbles merge, revealing how many diverse ways you can play with these dreamlike creations.
Informations
When
from 25 November 2022
to 27 November 2022
POINT (12.4617278 41.9265146)
Contacts
Facebook:
www.facebook.com/TeatroOlimpicoRoma
Online purchase:
https://teatroolimpico.ticka.it/dettaglio-spettacolo.php?negozio_spettacolo_id=988
Web site:
www.teatroolimpico.it/evento/bubbles-revolution
Timetables
Dal 25 al 27 novembre 2022
Venerdì ore 20.30
Sabato e Domenica ore 17.30 e ore 20.30
Condividi
Location
BuBBles Revolution, Piazza Gentile da Fabriano, 17
Piazza Gentile da Fabriano, 17
41° 55' 35.454" N, 12° 27' 42.2208" E