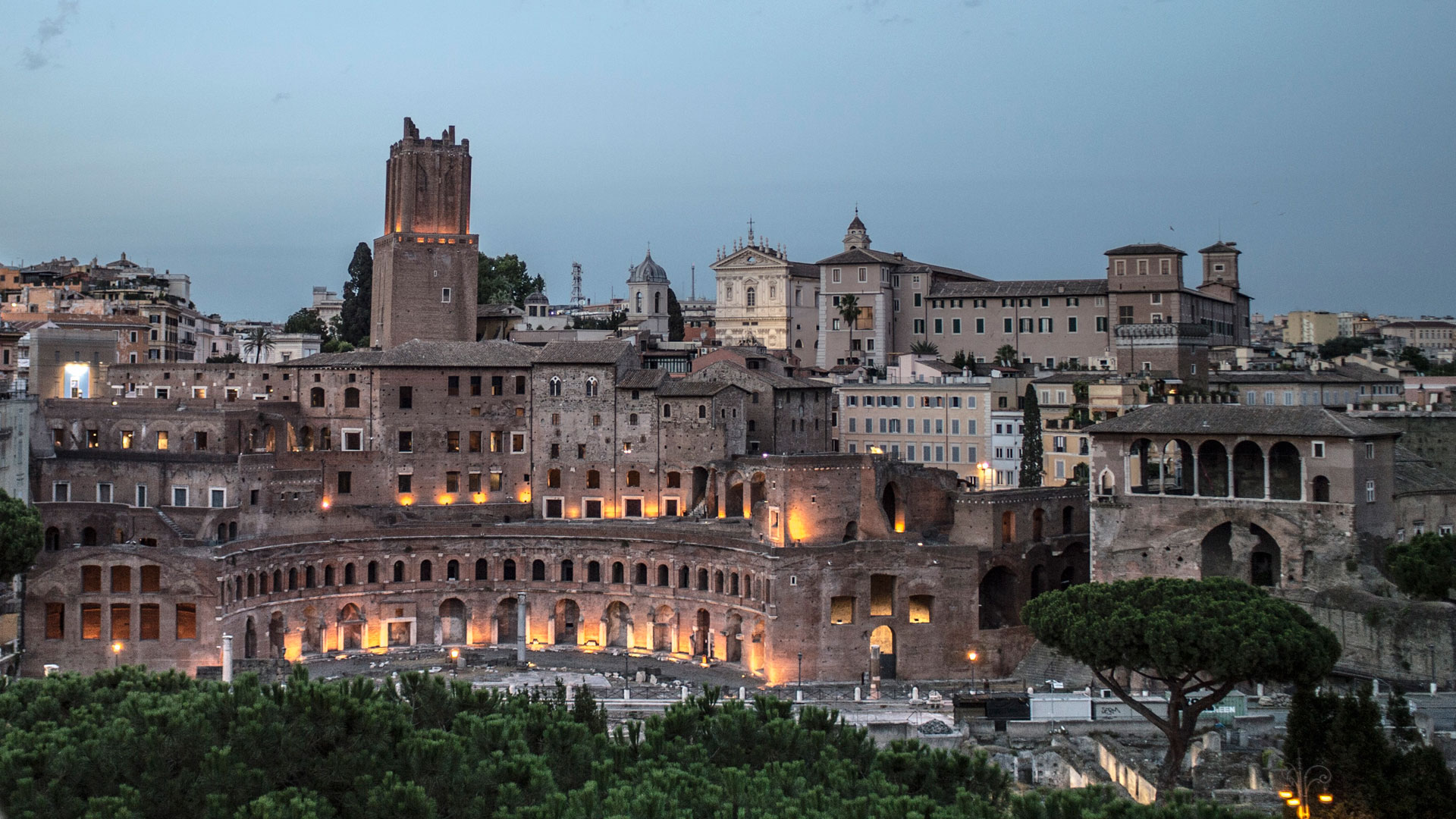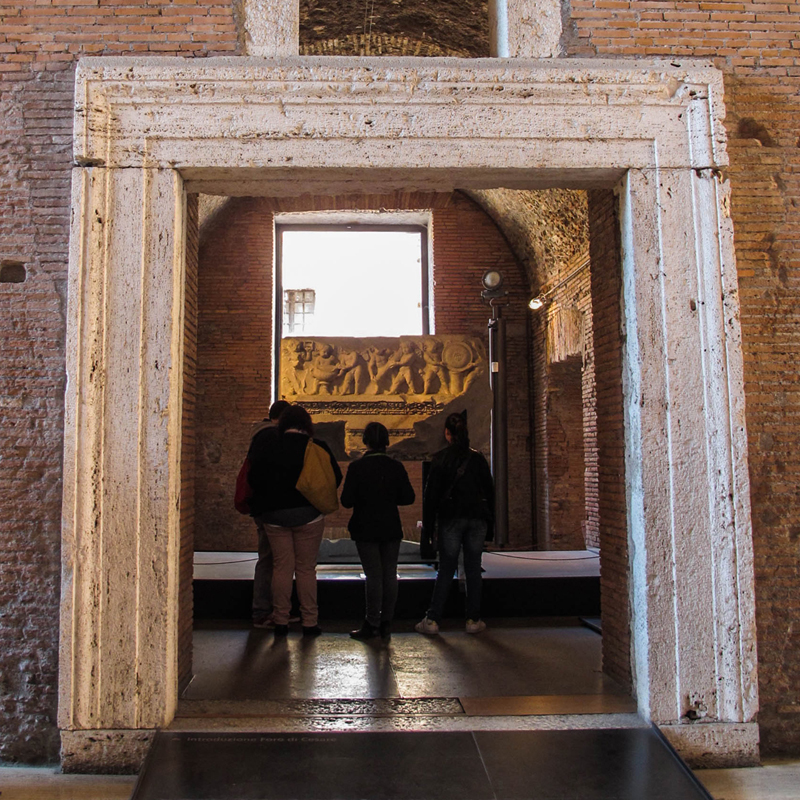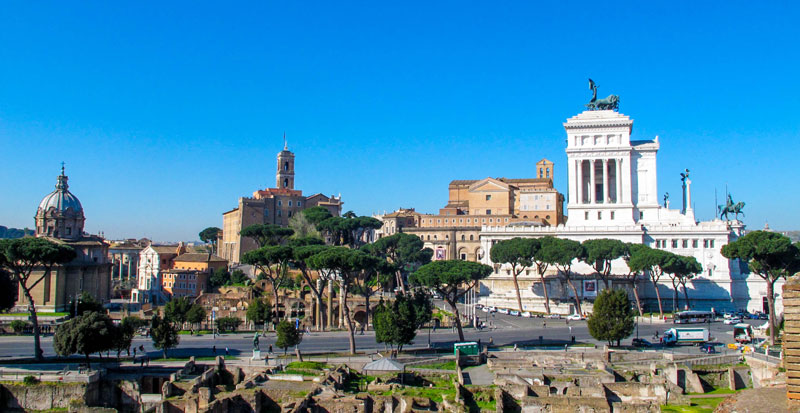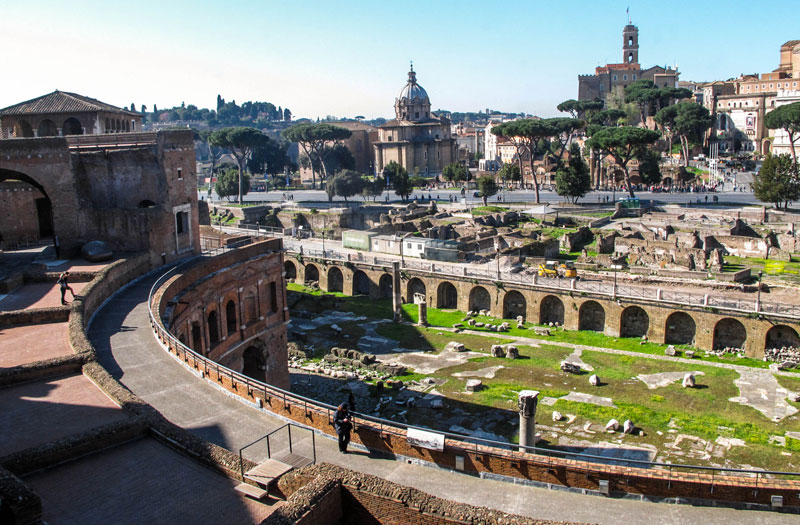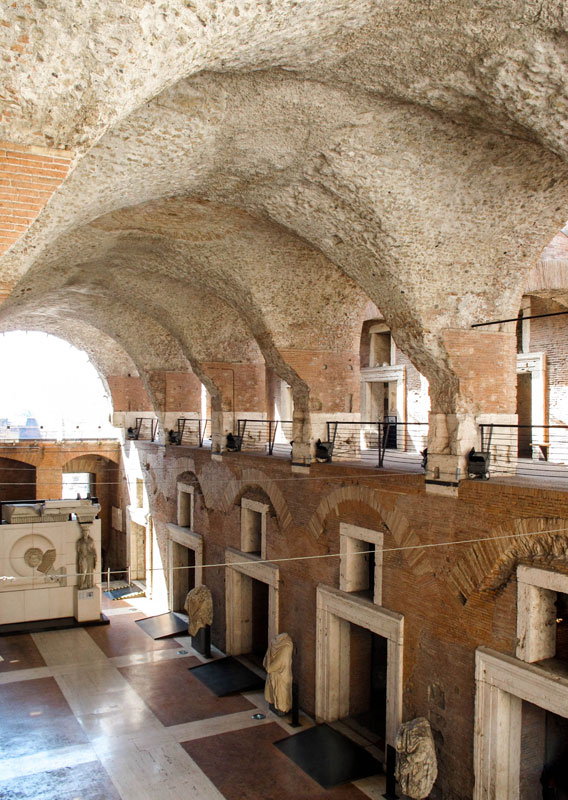 Trajan's Markets were constructed during the early years of the second century AD. The area was to host warehouses, shops and offices of the imperial administration, and to serve other commercial and administrative purposes. This monumental complex, which was rediscovered between 1926 and 1934, features buildings rising from various levels on the slopes of the Quirinal Hill and on a semicircular portion facing the Forum of Trajan.
Following reoccupation and transformation over time, the area was subjected to state-of-the-art structural conservation and restoration work between 2005 and 2007. At the Museum of the Imperial Fora, which opened in 2007, visitors can admire the various sections of the architectural and sculptural adornments of the Fora, recomposed using original fragments and casts, and also by means of modular integration in stone.  
To display the various exhibits, the museum uses not only traditional panels but also multimedia technologies for an original approach to museum-visiting, including interactive installations. The visits start in the Great Hall, with an introduction to the area of the Fora, and with representations of the various Fora illustrated by major findings recovered from each.   Apart from the Museum of the Imperial Fora itself, the premises also host fascinating temporary exhibitions.
You may also be interested in

Condividi
Fori Imperiali (Imperial Fora)

Condividi

Condividi
Informazioni
Indirizzo
POINT (12.4860984 41.8962514)
Timetables
BEFORE PLANNING THE VISIT, CONSULT THE NOTICES
Open daily, from 9.30 to 19.30
24 and 31 December: 9.30 - 14.00
Closed: 1 January, 1 May, 25 December
Contacts
Email:
info@mercatiditraiano.it
Email:
eventi.aziendali@zetema.it per eventi aziendali privati
Facebook:
www.facebook.com/pages/Mercati-di-Traiano-Museo-dei-Fori-Imperiali/57363467115
Online purchase:
https://museiincomuneroma.vivaticket.it/ita/tour/mercati-di-traiano/2382
Telephone:
0039 060608 dalle 9.00 alle 19.00
Telephone booking:
Per gruppi e scuole 060608 tutti i giorni 9.00-19.00. Con la prenotazione è possibile evitare la fila presentandosi direttamente alla cassa.
Twitter:
http://twitter.com/museiincomune
Web site:
www.mercatiditraiano.it
Servizi
Accessibile ai disabili
Audioguida
Audioguide in lingua
Guardaroba
Libreria
Postazioni multimediali
Visite didattiche
Visite didattiche per le scuole

Condividi
Location
Mercati di Traiano - Museo dei Fori Imperiali, Via Quattro Novembre, 94
41° 53' 46.5036" N, 12° 29' 9.9528" E