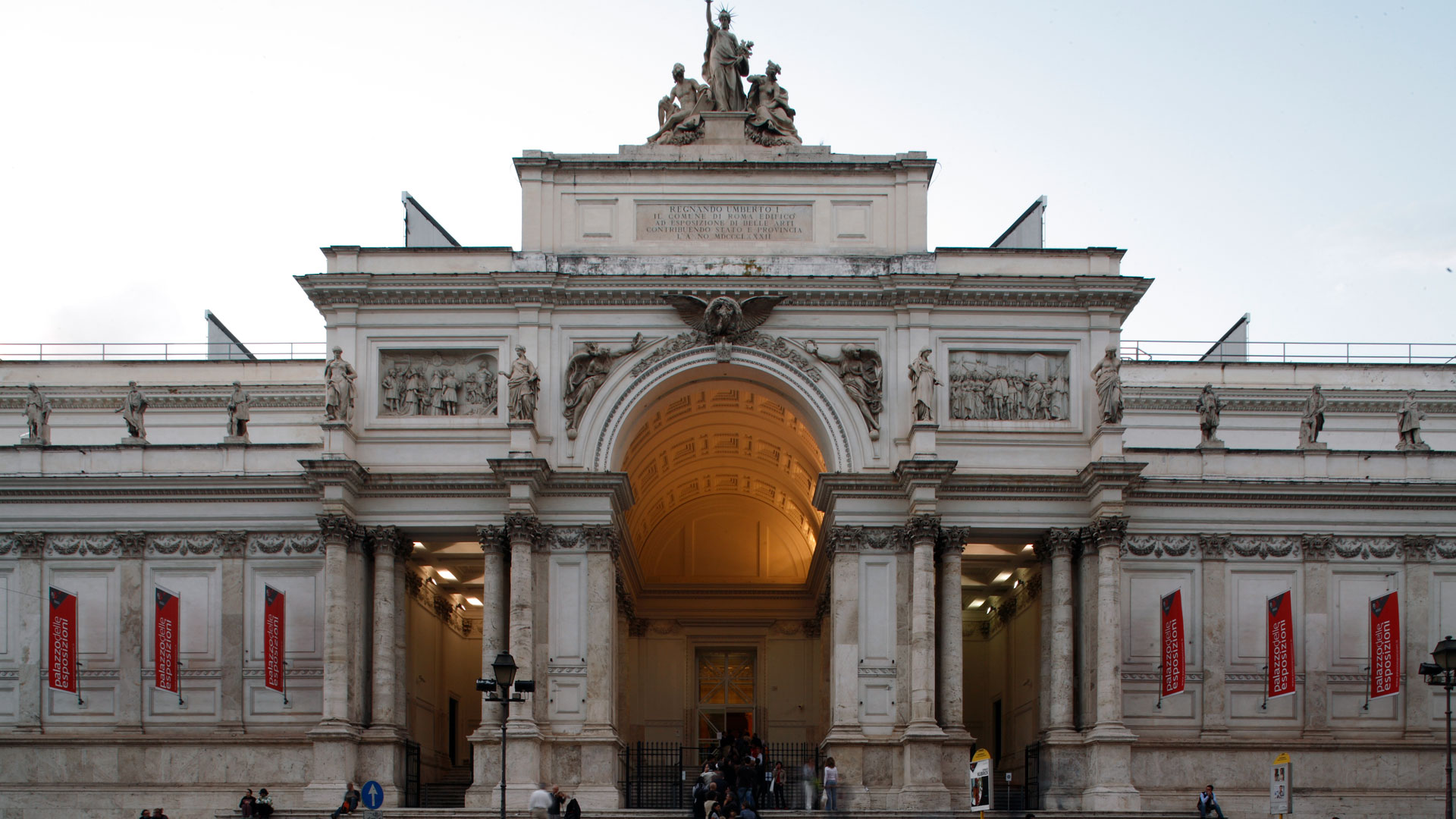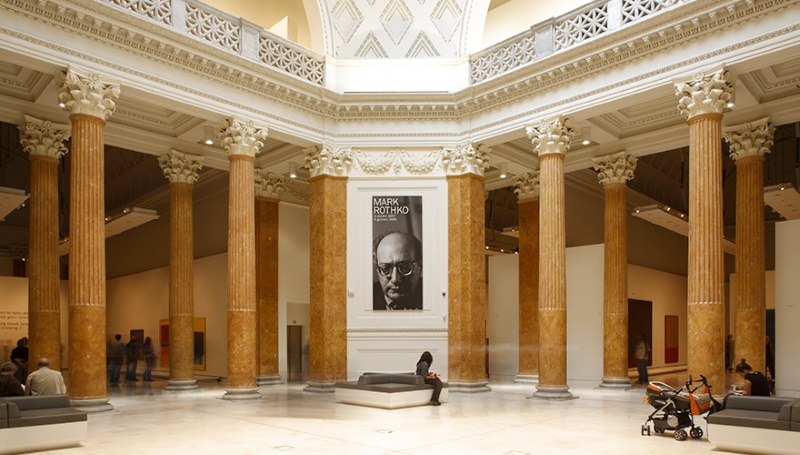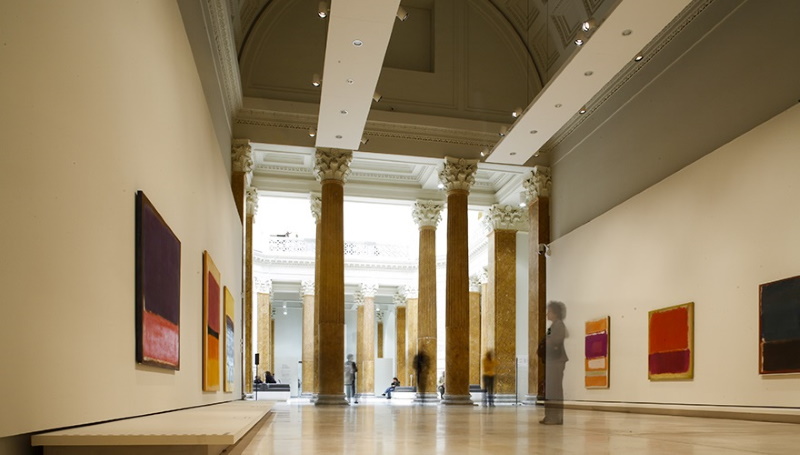 Divided over three floors, with more than 3,000 square meters of exhibition spaces, a Cinema Hall and an Auditorium, spaces for educational activities, a bookshop, a restaurant, and a café, Palazzo delle Esposizioni is the largest exhibition and multidisciplinary space in the center From Rome. It is also one of the most up-to-date cultural centers in Europe, in a continuous and fruitful exchange with the most important national and international institutions and offers the public a rich and culturally polyglot program: from art exhibitions to film reviews, from theater to photographic displays, including music, the presentation of books, the educational offer, and study and in-depth study appointments.
Much loved by Roman citizens and increasingly frequented by tourists, this majestic white building represents for the city of Rome a space of culture and suggestions, capable of offering visitors high-quality projects, technological standards of excellence, and welcoming policies for attentive and modern.
The project of Palazzo delle Esposizioni came from the desire to create a building that would enhance the cultural vocation of the city: the first in Italy totally dedicated to Fine Arts.
Among the 74 prospects presented, the chosen one was that by Pio Piacentini, an architect trained in the Accademia di San Luca. The works began in 1880, and the building was inaugurated in 1883, with great fanfare and in the presence of the King.
The monumental effect is evident above all in the central part of the facade characterized by a deep arched opening and by a sequence of statues placed on columns and pilasters. Piacentini creates a building inspired by the classicist tradition mitigated by the search for an international style. One of the features of this imposing building is the lack of windows on the facade. Piacentini's intent was to create continuous surfaces within the building to fulfill the exhibition needs as much as possible. Natural light filtered through the transparencies of the iron and glass roofs.
Between 2003 and 2007, the Palazzo delle Esposizioni underwent a long and careful restoration costing a total of 28 million euros.
Since its reopening to the public in October 2007, Palazzo delle Esposizioni has offered the public a rich and prestigious program of temporary exhibitions, hosting collections and artists who, within its majestic spaces, have found the best way to dialogue with the city and its past.
Informations
Address
POINT (12.490471 41.898935)
POINT (12.489286 41.899826)
POINT (12.489504 41.8995108)
POINT (12.489504 41.8995108)
Timetables
Museums and cultural sites are subject at the COVID containment measures
For the opening times and guidelines please check the official website
Contacts
Email:
info.pde@palaexpo.it
Facebook:
www.facebook.com/PalazzoEsposizioni
Instagram:
www.instagram.com/palazzoesposizioni
Online purchase:
www.coopculture.it/heritage.cfm?id=57
Telephone:
06 39967500 (Info e prenotazioni Coopculture)
Telephone:
848 082408 (scuole)
Twitter:
www.twitter.com/Esposizioni
Web site:
www.palazzoesposizioni.it
YouTube:
www.youtube.com/user/PalazzoEsposizioni
Services
Accessibile ai disabili
Auditorium
Caffetteria
Guardaroba
Laboratorio d'arte
Libreria
Sala Cinema
Servizi igienici per disabili

Condividi
Locations
Palazzo delle Esposizioni, Via Nazionale, 194
41° 53' 56.166" N, 12° 29' 25.6956" E
Palazzo delle Esposizioni, Via Piacenza, snc
41° 53' 59.3736" N, 12° 29' 21.4296" E
Palazzo delle Esposizioni, Via Milano, 13
41° 53' 58.2396" N, 12° 29' 22.2144" E
Palazzo delle Esposizioni, Via Milano, 9A
41° 53' 58.2396" N, 12° 29' 22.2144" E