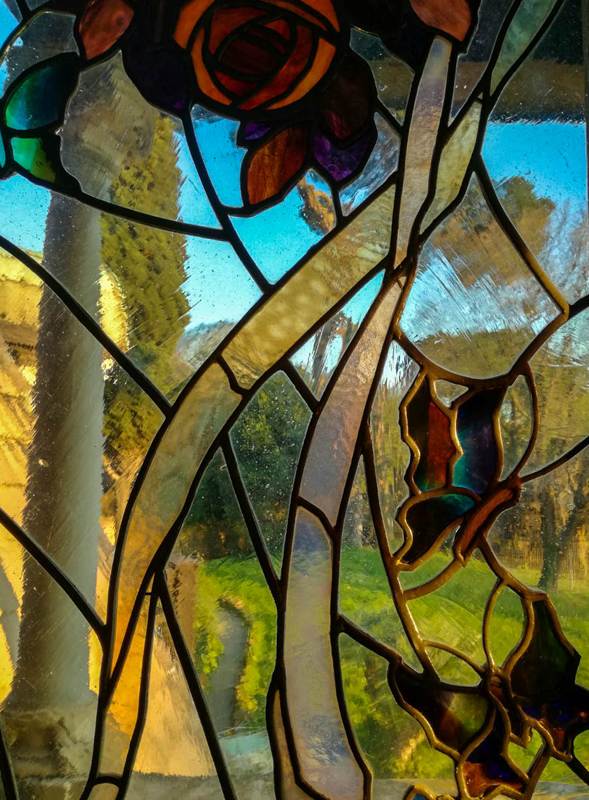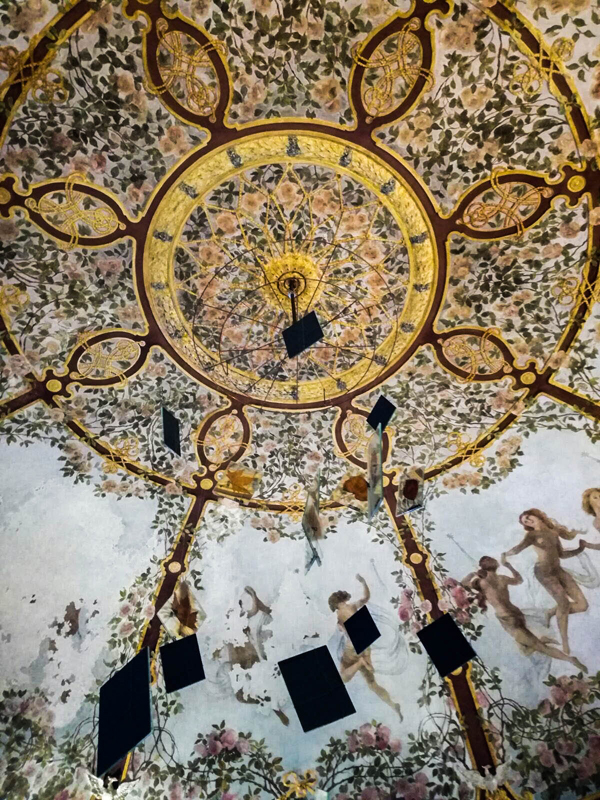 The highly intriguing "La Casina delle Civette" stands out as a fine example of Liberty Style art.
Between 1910 and 1920, at the height of Liberty Style's popularity, a small group of artists, including Duilio Cambellotti, Paolo Paschetto, Umberto Botazzi and Vittorio Grassi, turned the old chalet or Swiss Cabin nestling in the grounds of Villa Torlonia into today's Museum of Liberty Stained Glass.
Through a series of experiments and by employing a number of varied techniques, full vent is here given to the artists' imagination. This particularly attractive building in fact contains countless lead-alloy stained glass windows and doors depicting birds, butterflies, although primarily owls, from which it gets its name and its enchanting atmosphere.
You may also be interested in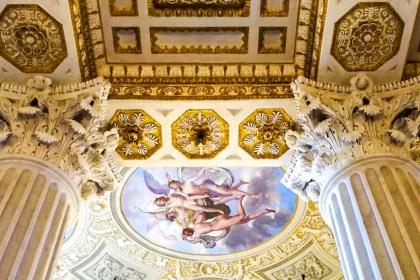 Musei di Villa Torlonia - Casino Nobile

Condividi
Musei di Villa Torlonia: Casino dei Principi

Condividi
Informazioni
Indirizzo
POINT (12.511451 41.916074)
Orari
Reopening from June 2nd, 2020
Contingent entry shifts by online purchasing or calling 060608
MIC card owners and entitled to gratuity only by calling 060608
Directions for groups
Please note: Before planning the visit, consult the notice for mandatory information to be followed for access.
Use Print@Home to print the purchase receipt or the ticket in digital mode to show at the access control, at the booked time, without going to the ticket office
See others important notices
From Monday to Sunday from 9.00 - 19.00
4 and 31 December: 9.00 - 14.00
Closed: Monday; 1 May, 25 December, 1 January
Contatti
Email:
info@museivillatorlonia.it
Email:
eventi.aziendali@zetema.it per eventi aziendali privati
Facebook:
www.facebook.com/pages/Musei-di-Villa-Torlonia/89222001577
Telephone:
060608 dalle 9.00 alle 19.00
Telephone booking:
Per gruppi e scuole 060608 tutti i giorni 9.00-19.00. Con la prenotazione è possibile evitare la fila presentandosi direttamente alla cassa.
Twitter:
http://twitter.com/museiincomune
Web site:
www.museivillatorlonia.it
Servizi
Accessibile ai disabili
Audioguide in lingua
Caffetteria
Guardaroba
Laboratori didattici
Libreria
Visite didattiche
Visite didattiche per le scuole
Visite guidate

Condividi
Location
Musei di Villa Torlonia - Casina delle Civette, Via Nomentana, 70
41° 54' 57.8664" N, 12° 30' 41.2236" E