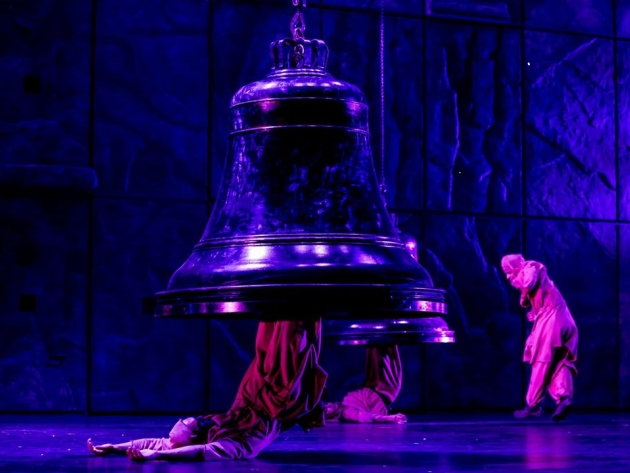 Notre Dame de Paris, one of the musicals loved the most by the public, returns to the stage of the Palazzo dello Sport in Rome, after the successes achieved worldwide.
The show, with the wonderful music by Riccardo Cocciante, the texts written by Luc Plamondon and adapted in Italian by Pasquale Panella, is taken from the novel by Victor Hugo of 1831.
Famous for having fascinated over 4 million people in Italy, this work, which tells the story of Esmeralda and Quasimodo, or the Hunchback of Notre Dame, enchants with its charm, as well as giving important moments of reflection, because it speaks about the outcasts, turning them into today's sans papier.
Thanks to a team of top-level artists such as director Gilles Maheu, choreographer Martino Muller and production designer Christian Ratz, Notre Dame de Paris has become a cult in our country, so much by overcoming, in 2016, the presence of the most famous live concerts of rock and pop music.
Awarded the TicketOne Gold TicketOne at the 2016 Rockol Awards, it wins three Ima (Italian Musical Awards) as Best Social Show, Best Music and Best Classic Show.
An overwhelming ascent as, in Italy, in 17 years, 47 cities were visited for a total of 145 dates and 1,246 replicas. The musical has been translated into 9 languages ​​and has spanned 23 countries around the world with more than 5,000 shows, making 13 million viewers dream.
Informazioni
Quando
from 27 December 2019
to 6 January 2020
POINT (12.466421 41.825168)
Contatti
Facebook:
https://www.facebook.com/notredamedeparisitalia
Instagram:
https://www.instagram.com/ndpitalia/
Online purchase:
https://www.ticketone.it/notre-dame-de-paris-biglietti.html?affiliate=ITT&doc=artistPages%2Ftickets&fun=artist&action=tickets&erid=2297379&kuid=464850
Telephone:
Call Center TicketOne 892.101 (LU-VE: 8-21, SA: 9-17,30, DO: chiuso)
Twitter:
https://twitter.com/ndpitalia_real
Web site:
http://www.ndpitalia.it
Orari
From 27 to 29 December, 2019

Condividi
Location
Notre Dame de Paris, Piazzale dello Sport, 1
41° 49' 30.6048" N, 12° 27' 59.1156" E