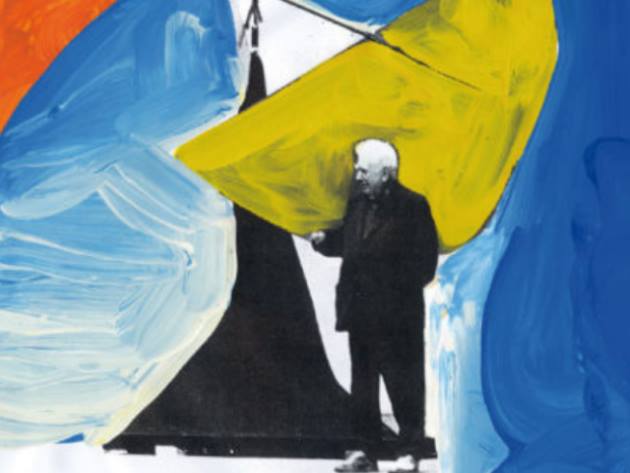 Teatro dell'Opera presents the extraordinary creations of Alexander Calder and William Kentridge, two of the main exponents of the Contemporary Art scene.
«I could have called it 'my life in nineteen minutes'» Calder said when he finally saw "Work in Progress" on stage, his only artistic creation for an opera theatre, which returns after 51 years at the Teatro Costanzi in a 19-minute performance, with the evocative electronic music by Niccolò Castiglioni, Aldo Clementi and Bruno Maderna.
The work is characterised by moving shapes and a sequence of suggestions and surprising images: nature with the sun and the moon, the sea with its fauna, flowers and birds chirping, but also the fast pace of life with cyclists who draw colourful arabesques. A real "work in progress", that the American artist conceived day by day,  contributing personally with his technical skills in the creation of the stage setting.
New setting and world premiere for "Waiting for the Sybil", the "Art work" by William Kentridge, who brings on stage a poetic show. The artist returns to the Teatro Costanzi after his extraordinary production of Alban Berg's Lulu in May 2017.
With paper and fragments of paper, he starts a dialogue with Calder, then the images of the Cumaean Sibyl and of the Sibyl of Dante's Paradise and a large text-book on the stage, built with collages, projections, paintings, give life to an intense thirty-five minute show.
Eight short scenes and no words, only sentences, phrases, puzzles on the screen, accompanied by the recorded music of one of the greatest South African pianists, the composer Kyle Shepard with the vocal arrangements of Nhlanhla Mahlangu.
Photo Teatro dell'Opera di Roma
You may also be interested in

Condividi
from 10 December 2019
to 13 November 2020
Informazioni
Quando
from 10 September 2019
to 15 September 2019
POINT (12.4957509 41.9006053)
Contatti
Online purchase:
www.ticketone.it
Online purchase:
www.operaroma.it/biglietteria/acquista-biglietti/
Web site:
www.operaroma.it/spettacoli/calder-kentridge
Orari
Dal 10 al 15 settembre 2019

Condividi
Location
Calder/Kentridge, Piazza Beniamino Gigli, 7
Piazza Beniamino Gigli, 7
41° 54' 2.178" N, 12° 29' 44.7036" E