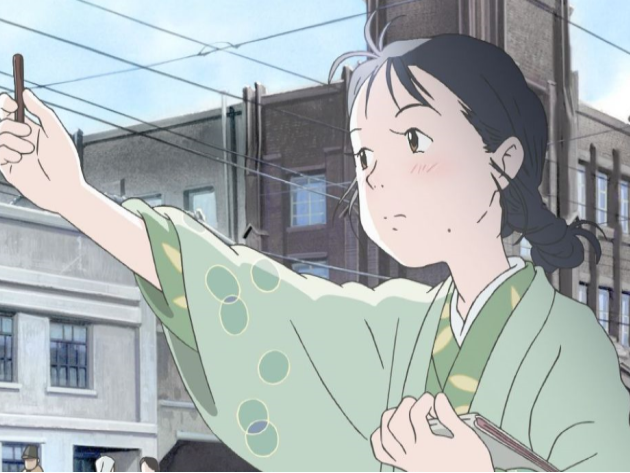 The Japanese Cultural Institute offers a thrilling journey into the world of anime of the 2000s, with ten films in original language subtitled in Italian and English, which come from the Japan Foundation Film Library in Tokyo, the Institute's Film Library and the rich catalog of Japanese animated films distributed by Dynit.
In review, some of the most significant films of Japanese animation, such as: Hakujaden, or The legend of the white snake by Yabushita Taiji, the first full-color animated feature in the history of Japanese cinema with drawings completely handmade by more than 13,000 people, and a production process that lasted about two years; Kono sekai no katasumini (In this corner of the world) by Katabuchi Sunao, a box office hit in Japan with over 2 million spectators, and winner of the prestigious Animation of the Year award at the 40th edition of the Japan Academy Prizes; Byosoku go senchi metoru (Five centimeters per second) film on the passage of time and Kumo no mukou, yakusoku no basho (Beyond the clouds, in the place of promise) of the sci-fi genre, both by Shinkai Makoto.
And for the more experienced, do not miss the appointment with a short and a feature film unpublished in Italy: Taifu no Noruda (Typhoon Noruda) by Arai Yojiro and Arete hime (Princess Arete) by Katabuchi Sunao. The first tells of the friendship between teenage boys; the second, a major editorial success in Japan, tells about an anticoformist princess.
Informazioni
Quando
from 16 January 2020
to 12 March 2020
POINT (12.480052 41.91852)
Contatti
Email:
biblioteca@jfroma.it
Facebook:
http://www.facebook.com/pages/Istituto-Giapponese-di-Cultura-in-Roma/184286801588001
Telephone:
0039 06 3224754 - 94
Telephone:
biblioteca 0039 06 3224707
Orari
dal 14 gennaio al 12 marzo 2020
martedì e giovedì - ore 17.00 o 19.00
sabato - ore 11.00
 
Film in V.O. con sott. in italiano e/o inglese

Condividi
Location
CineAnimeMania - Rassegna di cinema di animazione, Via Antonio Gramsci, 74
41° 55' 6.672" N, 12° 28' 48.1872" E