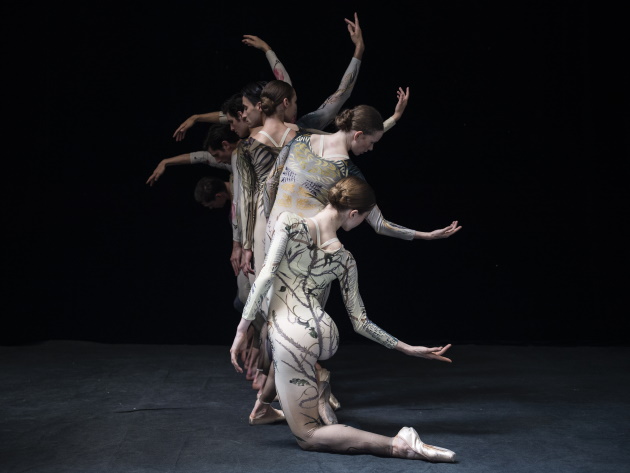 Do you love films and theater? Do you know everything about design and photography? Or you prefer music and dance? Until June, the multidisciplinary event hosted by the Museo Nazionale Romano is set to satisfy different tastes and interests: with the artistic direction of Cristiano Leone, the second edition of Ō Tempo di festival is back to town, preserving the interjection Ō to convey everything the Latin peoples condensed into this single letter, from joy to amazement and admiration.
The program includes 32 events, divided thematically into four sections and featuring over 100 musicians, designers, actors, dancers, choreographers, filmmakers and international artists. They present site-specific works that forge a dialogue between the heritage of Palazzo Altemps, the Baths of Diocletian and the Octagonal Hall of the Planetarium and contemporary creation. 
In Tempo di Design, the designers analyze the relationships between historical heritage and design, exploring new modes of expression at an international level. In Tempo di Danza, choreographers and dancers interact with the architecture and works of the museum's collection, creating an immediate connection between the different eras of Rome. With Tempo di Musica, electronic, progressive and jazz music invade the spaces of Palazzo Altemps and the Baths of Diocletian, evoking distant eras and places. Theater makes its entry into the programming, with three projects evoking the sixteenth, seventeenth and eighteenth centuries, essential centuries in the history of Palazzo Altemps. For Films and Photography, two events related to Italy: a photographic exhibition on Italian Excellence by Julian Hargreaves and an evening dedicated to Italian cinema.
In January, the Museo Nazionale Romano is launching an annual Tempo di card on an experimental basis. This will, subject to availability, allow entry to festival events and admission to the four Museo Nazionale Romano complexes: Palazzo Altemps plus the Baths of Diocletian, Palazzo Massimo and the Crypta Balbi.
Photo Electa
Informazioni
Quando
from 27 November 2019
to 24 June 2020
Contatti
Email:
eventi.electa@mondadori.it
Facebook:
www.facebook.com/events/801040093678708/
Web site:
www.electa.it/iniziative-speciali/o-tempo-di-festival-al-museo-nazionale-romano/?
Web site:
www.museonazionaleromano.beniculturali.it/it/21/archivio-news/574/o-tempo-di-musica-danza-design-teatro-cinema
Orari
Dal 27 novembre 2019 al 24 giugno 2020
ogni settimana, scarica qui il programma completo. Eventuali variazioni di programma saranno tempestivamente comunicate via web e social sui canali ufficiali dell'evento.
Ō / #TempodiDanza
8 dicembre: DANZA x Ō Tempo di / Eppur si muove. Movimento vegetale
15 dicembre: DANZA x Ō Tempo di / Eppur si muove. Movimento drammaturgico
15 gennaio: DANZA x Ō Tempo di / Pratica futura con Alessandro Sciarroni
22 febbraio: DANZA x Ō Tempo di / Go,Go,Go said the bird
26 febbraio: DANZA x Ō Tempo di / Fragments di Noé Soulier
11 marzo: DANZA x Ō Tempo di / Benjamin Pech, Pomeriggio di un fauno
8 aprile: DANZA x Ō Tempo di / Albert Quesada
6 maggio: Musica&Danza x Ō Tempo di / Aouei. Martux e Alessandra Cristiani
13 maggio: DANZA x Ō Tempo di / François Chaignaud. Думи мої Dumy Moyi
6 giugno: DANZA x Ō Tempo di / Utopia. Sébastien Bertaud
24 giugno: DANZA x Ō Tempo di / >Exhausting Space<
Ō / #TempodiMusica:
18 dicembre: Musica x Ō Tempo di /The act of touch. Tovel e Jacopo Mazzonelli
22 gennaio: Musica x Ō Tempo di / Omaggio a Fellini con Y.Revich e P.Roffi
19 febbraio: Musica x Ō Tempo di / Tokyo Stories di Francesco Tristano
18 marzo: Musica x Ō Tempo di / Khalab, Black noise 2084
29 aprile: Musica x Ō Tempo di / La voce, il tempo, Roma, "il mondo"
6 maggio: Musica&Danza x Ō Tempo di / Aouei. Martux e Alessandra Cristiani
20 maggio: Musica x Ō Tempo di / The atrocity exhibition
27 maggio: Musica x Ō Tempo di / Fosph. Félicia Atkinson e Call Super
10 giugno: Musica x Ō Tempo di / Fosph.Caterina Barbieri, Moritz von Oswald
17 giugno: Musica x Ō Tempo di / Fosph. Beatrice Dillon, Huerco S., Dj Deep
Ō / #TempodiTeatro:
29 gennaio: Teatro x Ō Tempo di / Processo a Maria Antonietta
22 aprile: Teatro x Ō Tempo di / il cielo e il sangue
Ō / #TempodiFotografia e #TempodiCinema
25 marzo: Fotografia x Ō Tempo di / Eccellenza italiana, Julian Hargreaves
15 aprile: Cinema x Ō Tempo di / talk sul cinema italian

Condividi