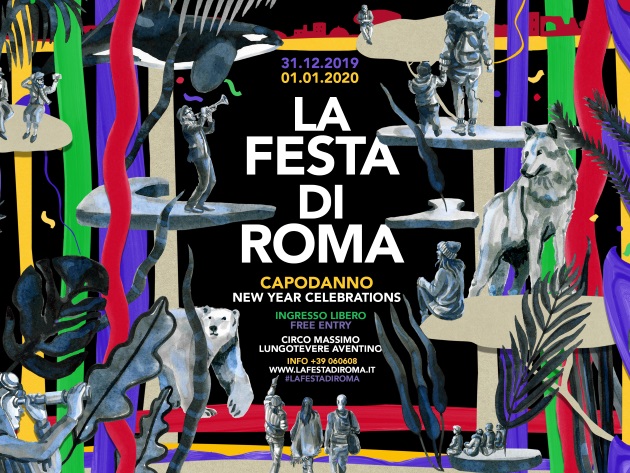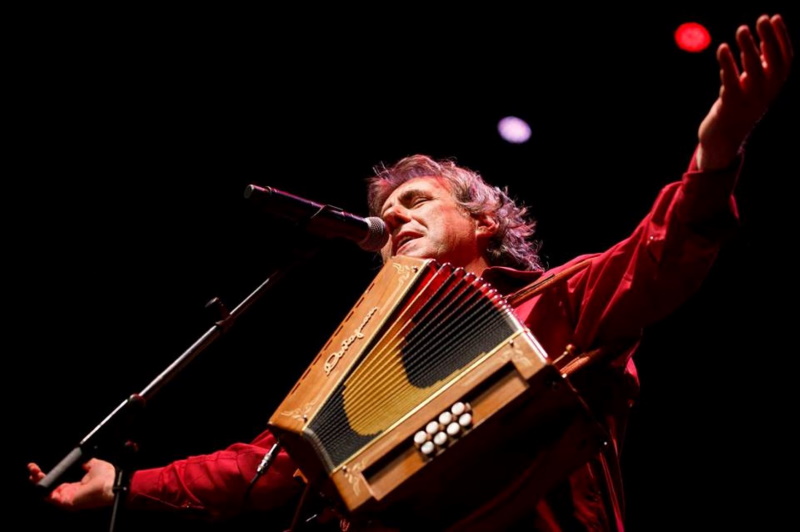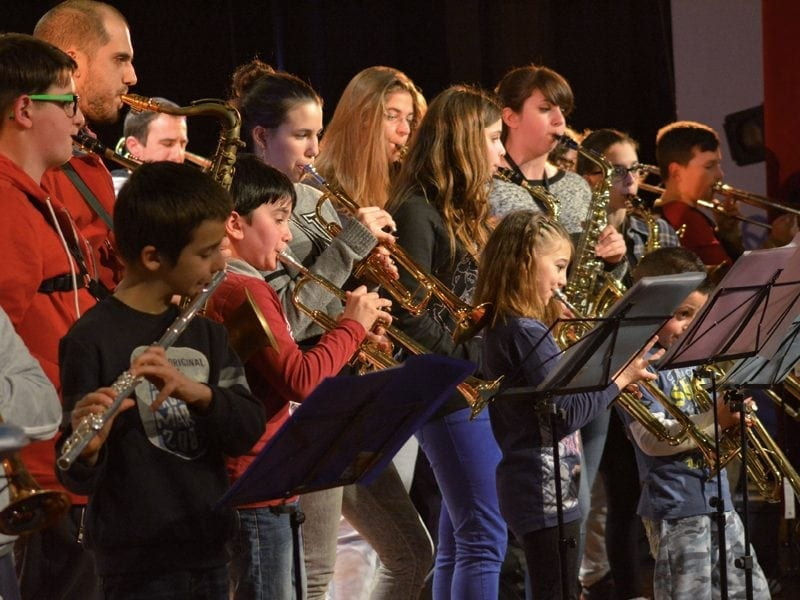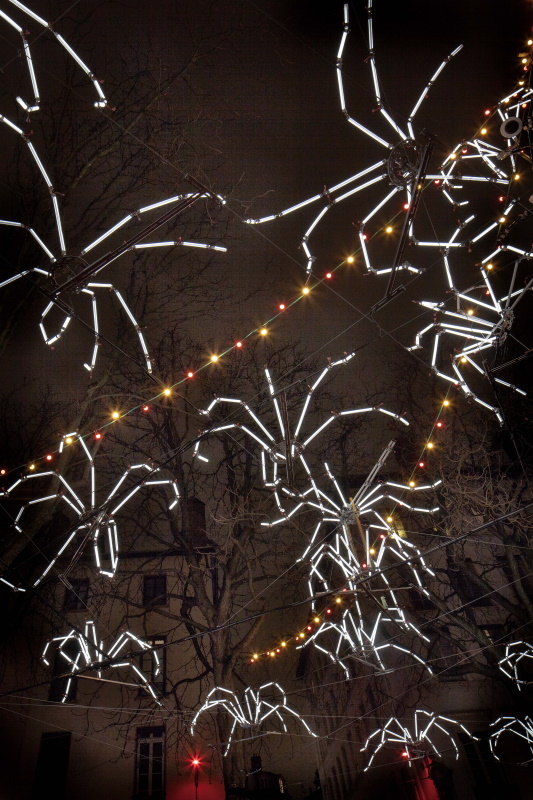 The most awaited moment of the year? On New Year's Eve, a big party open to everyone and free of charge turns Rome into an open-air stage and welcomes the new year with an explosion of fantasy and creativity, colors and sounds. We are talking about the 4th edition of the Festa di Roma, which is made possible by the extraordinary collaboration between Roma Capitale and the city's main cultural institutions and foundations.
1,000 Italian and international artists, music and songs, acrobatic shows and parades, along with the traditional fireworks, are just some of the ingredients of this 24-hour initiative in the name of fun and sharing. And that's not all: the 2020 edition is dedicated to our planet, a common home whose beauty we have to love and respect.
Performances, concerts, and installations will animate the 70,000 square meters area between Circus Maximus and the Aventine Hill, divided into five ecosystems: the world of ice and water, the world of pastures and prairies, the world of deserts, the world of jungles, forests and woods, and finally the sea world.
On the evening of 31 December, the celebration will start at the Circus Maximus with an new fairy tale by Ascanio Celestini, accompanied by the music of the Rustica X Band, a band composed of children and teens coming from the Roman suburbs. Between earth and sky, it will then be the moment of the aerial dance show of the Andalusian company Aerial Jockey Strada, with Vivaldi's Four Seasons rewritten by Max Richter performed live by PMCE - Parco della Musica Contemporanea Ensemble. After midnight, it's dancing time until the first light of dawn with Skin, the charismatic leader of the London band Skunk Anansie and spokesman for human rights.
On 1 January, soon right after midnight, the two installations in Piazza Bocca della Verità by the French Groupe Laps, Façade and Spider Circus, will color the area with spectacular light effects. By mid-morning, theatrical performances, dances, music, and videos will accompany four artistic walks for adults and children, led by the artists and performers Leonardo Delogu and Valerio Sirna. From the early hours of the afternoon, the party will move to Piazza dell'Emporio, Ponte Fabricio, Giardino degli Aranci, and Piazza Bocca della Verità, with artistic interventions made exclusively for the event and realized with the direct involvement of the public.
Foolish, colorful and joyful are the parades that will cross the streets and squares of the city: the parade by Andreco, a visual and performative artist, with departure from the Tiber Island; the great parade on the Lungotevere by Orchestra Popolare Italiana led by Ambrogio Sparagna, an itinerant feast with accordions, tambourines, and dancers; L'envol and Abysses, by the French company Remue Ménage and inspired by the creatures of the sky and the abysses; and Les tambours de feu, by the Basque Cie Deabru Beltzak.
And that's not all… For more infos visit www.lafestadiroma.it
Informazioni
Quando
from 31 December 2019
to 1 January 2020
Contatti
Telephone:
060608 (tutti i giorni ore 9-19)
Web site:
www.lafestadiroma.it
Orari
31 dicembre 2019 - 1 gennaio 2020
dalle 21.00 del 31 dicembre alle 21.00 del 1 gennaio

Condividi