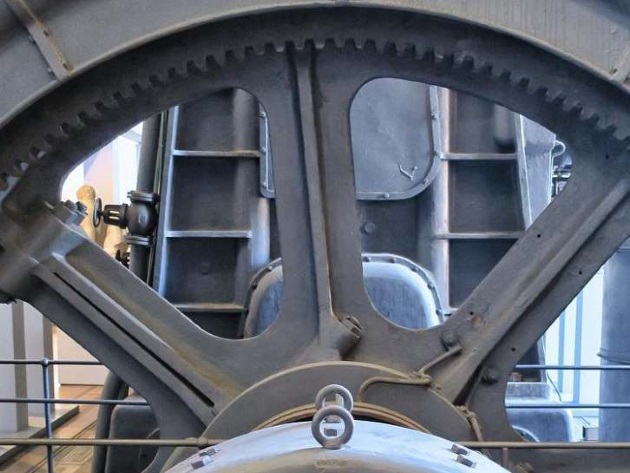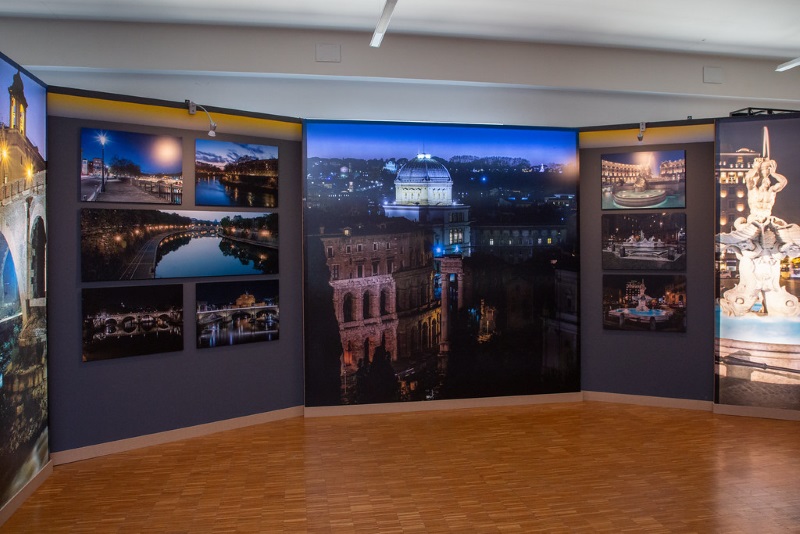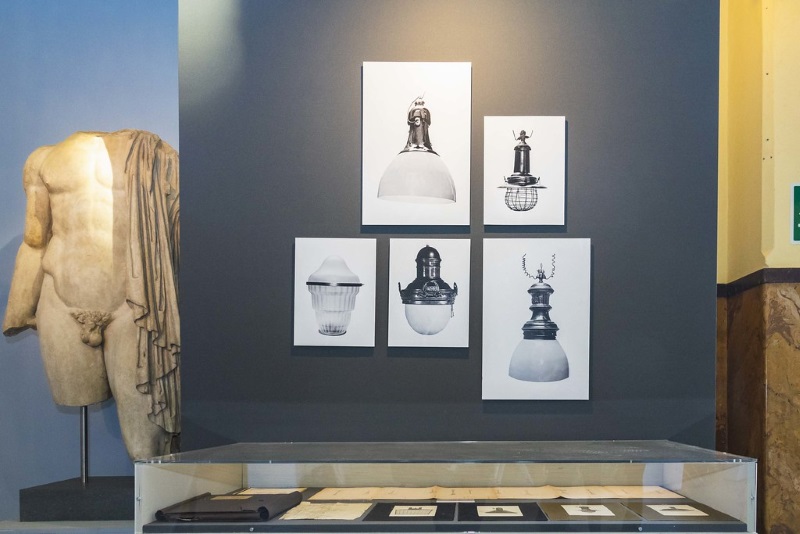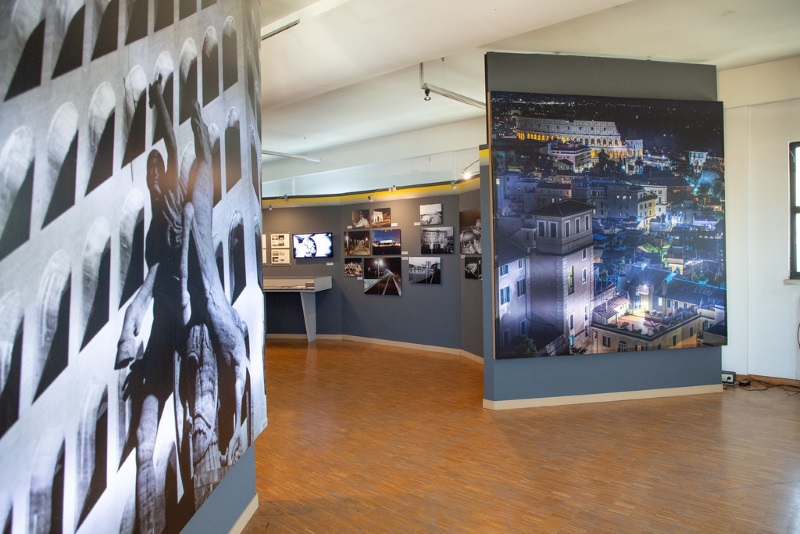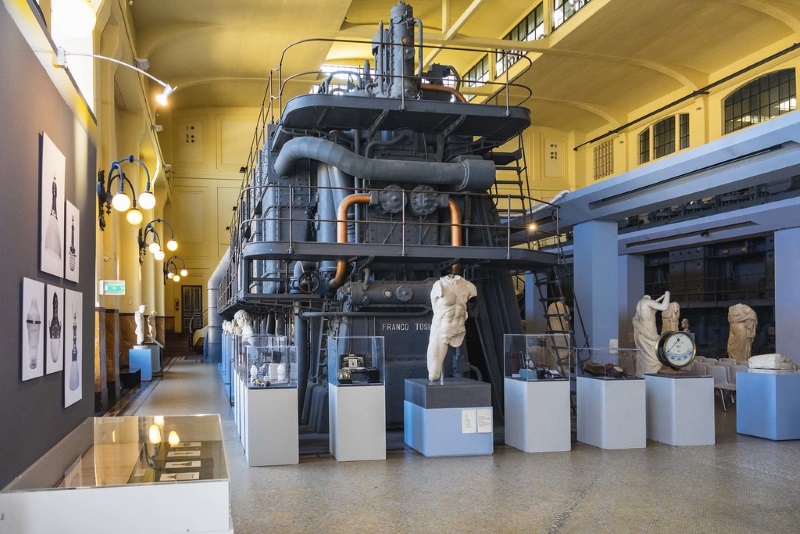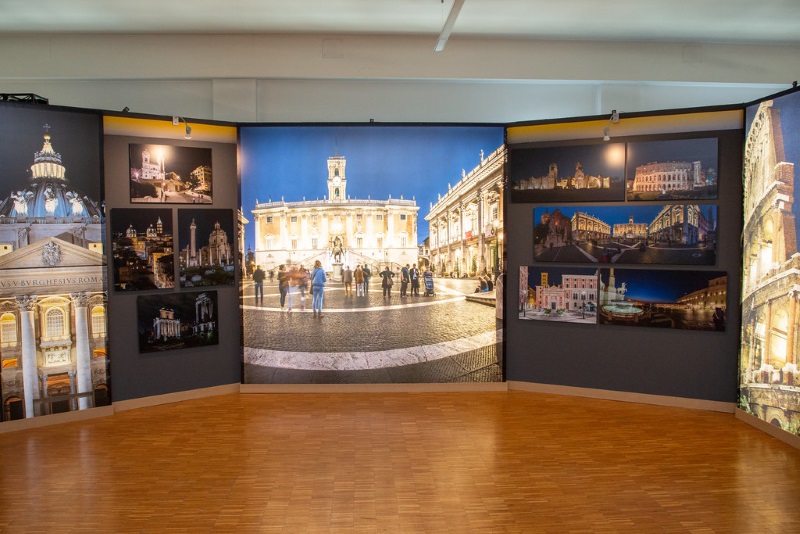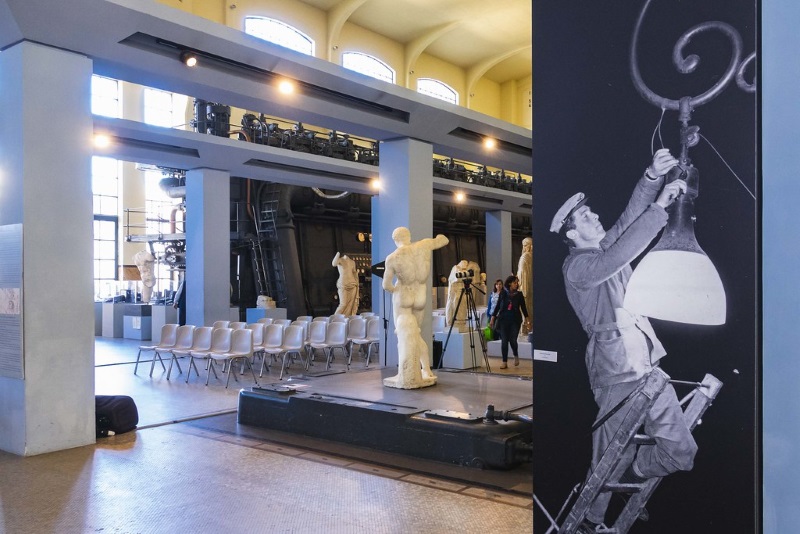 A deep, unique and special bond. For 110 years, ACEA has illuminated the most iconic streets, squares and monuments of the Capital.
This indissoluble relationship is the protagonist of an exhibition that is also the perfect occasion to celebrate the 110 years of life and activity of the Roman company, from its birth to the present day. Important years that saw it share the same destiny with the city: wars; demographic and industrial growht; the necessary expansion and strengthening of the plants.
Established in 1909 as the Azienda Elettrica Municipale, following a referendum strongly backed by the then mayor Ernesto Nathan, in which the citizens of Rome decided to municipalize public services, the history of ACEA and that of Rome are inextricably intertwined and give life to a series of stories and anecdotes that not everyone knows, but that are there to testify the value and the commitment made in the realization of big and small works, and a service always in step with the times and close to the citizen.
The exhibition could only take place inside the Centrale Montemartini, the first public thermoelectric power plant in the Capital, inaugurated in 1912 by Nathan himself, and dedicated to the memory of the Technological Councilor, and theorist of municipalization, Professor Giovanni Montemartini, who died during a session of the Town Council.
Unpublished documents, photos and videos from authoritative archives - Archivio Centrale dello Stato, Archivio Storico Capitolino, Archivio Istituto Luce, Archivio Rai, Archivio Presidenza della Repubblica, Archivio Acea - bring to light the progressive growth of energy production, the development of network, the plant construction, the constant search for modernization, and the history of this prestigious example of industrial archeology.
In 1997, after Le macchine e gli dei, an exhibition that saw the temporary location of some sculptures from the Capitoline Museums, the power plant, no longer active since the 1960s, was transformed into a museum. The play of contrasts created by the unusual and daring set-up, in which the gigantic industrial machinery of the early 1900s was combined with statues of the classical era, received tributes and enthusiastic awards. In 2001, the Museo della Centrale Montemartini was born.
The exhibition project is developed in 13 islands, including those dedicated to great illuminations for major events of the last century, such as the 1960 Olympics or the Jubilee, and the one dedicated to artistic and monumental lighting, with numerous interventions that have succeeded over the years.
In addition, two focuses will be included in the exhibition itinerary: one on the figures of Nathan and Montemartini, and the other on the Museo della Centrale Montemartini.
For the photos we thank ACEA.
Informazioni
Quando
from 24 October 2019
to 26 January 2020
POINT (12.479185 41.867375)
Contatti
Web site:
www.centralemontemartini.org/mostra-evento/110-anni-di-luce-acea-e-roma
Orari
Dal 24 ottobre 2019 al 26 gennaio 2020
Martedì-domenica 9.00-19.00 
24 e 31 dicembre 9.00-14.00
La biglietteria chiude mezz'ora prima
Chiuso lunedì, 25 dicembre e 1 gennaio
N.B. Per eventuali aperture e/o chiusure straordinarie consultare la pagina dedicata agli avvisi

Condividi
Location
1909 - 2019, 110 anni di luce. ACEA e ROMA. Passione e innovazione, Via Ostiense, 106
41° 52' 2.55" N, 12° 28' 45.066" E