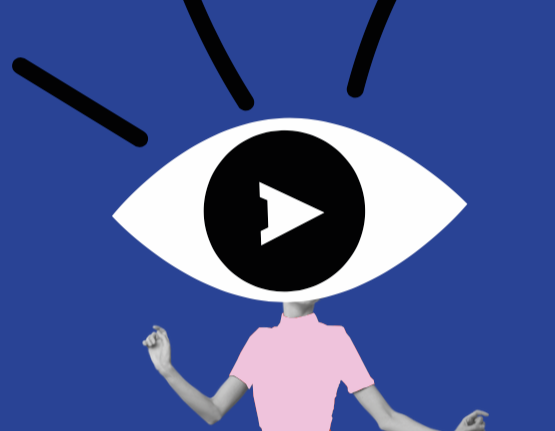 A unique platform for events and activities that look to the future and aim to be a joy for the eyes: Videocittà - Il Festival della Visione comes back to town for the second year in a row with a rich program and many innovations introduced to amaze and stir the creativity and the imagination.
For about two months, the spaces of Ex Caserma di Via Guido Reni (a former barrack), just a few steps away from the MAXXI contemporary art museum, will be the headquarters and nerve center of the festival: screenings, talks, interactive experiences, art exhibitions, live shows, video mappings and much more will explore the amazing world of audiovisual art and on-the-move images, crossing disciplines and expressive forms, halfway between culture and entertainment.
Many are the appointments on the calendar: in addition to the independent events gathered among the EXTRAS, the topics of the festival range from fashion, made in Italy, and cinema, for example with the international contest "48 Hour Film Project" awarding the best short film made in just 48 hours. Videocittà includes also the "Spring Attitude" event, the electronic music and digital art festival on stage both in the Ex Caserma and at the MAXXI museum.
The section dedicated to images in contemporary art is organized again in collaboration with MAXXI, with events and exhibitions of the Videoart Week hosted by institutions, non-profit spaces, galleries and International Academies. The world of immersive technologies is at the center of the Virtual Reality Experience review, and of two fascinating exhibitions: Claude Monet - Van Gogh The Immersive Experience and Dinosaurs Live, a journey through time in the company of huge animatronic dinosaurs.
The festival finally comes out in the squares and streets of the city with monumental 3D video installations that animate the Roman historical and architectural heritage: the new projects by Solid Light illuminate the Pantheon, the façade of Basilica of Sant'Agostino and the Church of Santa Maria Sopra Minerva, and the ENI Palace, in the EUR district.
 
Informazioni
Quando
from 20 September 2019
to 31 December 2019
Contatti
Email:
info@videocitta.com
Facebook:
https://www.facebook.com/videocitta2019/
Web site:
https://www.videocitta.com/programma/
Orari
Dal 20 settembre al 31 dicembre 2019

Condividi