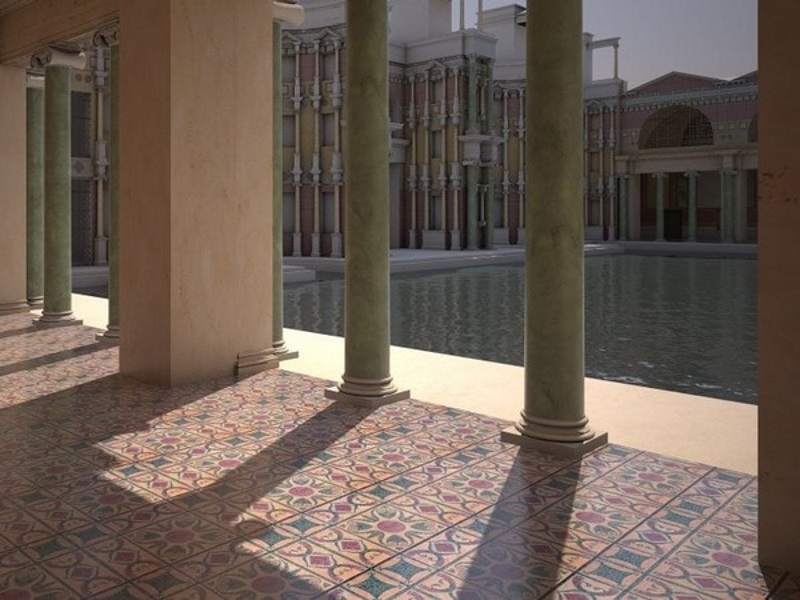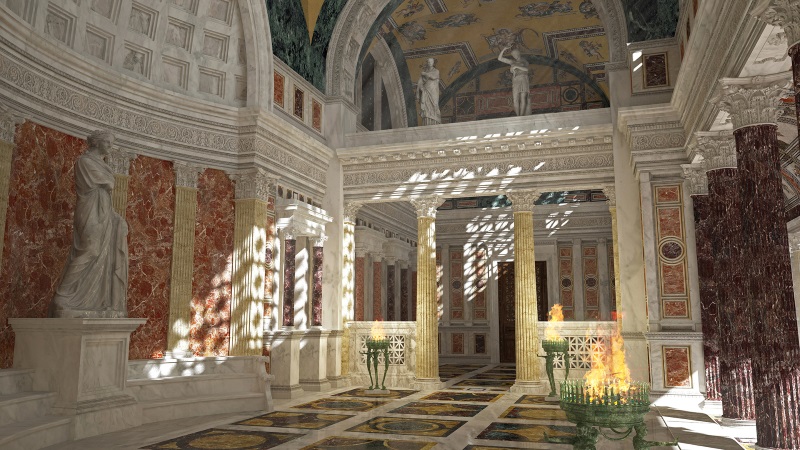 Immerse yourself in the Baths of Diocletian at the time of the 4th century AD Romans, and at the same time discover every little detail of it. Today, it is possible thanks to the immersive 3D visit among the extraordinary remains of this majestic plant, frequented above all by wealthy landowners and aristocrats who lived in the Esquilino, Quirinale and Viminale districts.
An innovative technology, the Cardboard Virtual Reality, a VR viewer and a smartphone with geo-referencing, combined with a precious audio guide that integrates the traditional tour itinerary, show us the Baths in all their ancient splendour.
The visit begins with an introductory video that tells the whole thermal complex throughout history, from the Empire to the 16th century transformations by Pius IV commissioned to Michelangelo, and continues with a six stages journey, each corresponding to an environment including the Natatio, the largest swimming pool in the Empire: 4000 square meters which, thanks to the viewer, regain all their original beauty.
Polychrome marble floors, walls, colonnades and mosaics, shapes and colours; all the rooms and decorations have been deeply studied, to achieve the perfect visual restoration and the reconstruction of every element of this extraordinary place that, though passed through centuries of destruction and abuse - from prestigious thermal building to stables, meeting room and then quarries for building materials - still retains its immortal charm.
You may also be interested in
National Museum of Rome – Baths of Diocletian

Condividi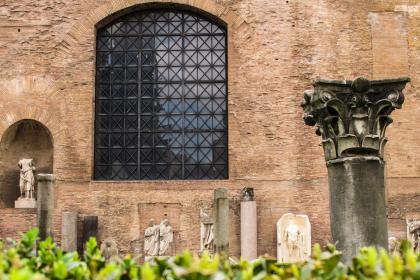 Condividi
Informazioni
Quando
from 2 August 2018
to 31 December 2019
POINT (12.4997301 41.9029466)
Contatti
Online purchase:
https://www.coopculture.it/ticket.cfm?office=Diocleziano%203D&id=67&evento=922
Telephone:
+39 06 39967700 (Coopculture)
Web site:
https://www.coopculture.it/events.cfm?id=922
Orari
09.00 - 16.30
Dall'ultima domenica di ottobre al 15 febbraio
09.00 - 17.00
Dal 16 febbraio al 15 marzo
09.00 - 17.30
Dal 16 marzo all'ultimo sabato di marzo
09.00 - 19.15
Dall'ultima domenica di marzo al 31 agosto
09.00 - 19.00
Dal 1 settembre al 30 settembre
09.00 - 18.30
Dal 1 ottobre all'ultimo sabato di ottobre
Il lunedì 9.00 – 14.00
Chiuso 1 gennaio, 25 dicembre

Condividi
Location
Diocleziano 3D, Viale Enrico De Nicola, 79
Viale Enrico De Nicola, 79
41° 54' 10.6092" N, 12° 29' 59.028" E