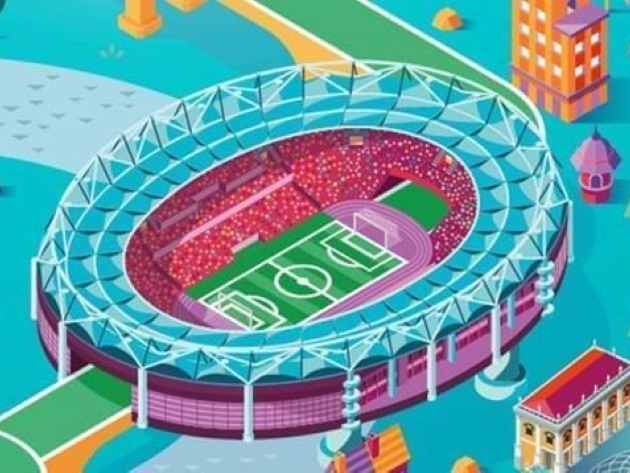 from 30 August 2019
to 31 March 2020
On the occasion of UEFA Euro 2020, the first touring European Championship in history, scheduled from 12 June to 12 July, Rome is getting ready for enjoying more magical nights of football and passion, after the 1990 World Cup. The tournament opener and four more games will be played at the Stadio Olimpico, but the city will be in the spotlight also for the big concert inaugurating the event: a phenomenal curtain-raising show on an international scale.
Two stages will be set up for the ceremony: one along Via dei Fori Imperiali, and the other within the majestic arches of the Colosseum, which thus opens again to music. The Colosseum and Piazza del Popolo will then be the central hubs of a large Fan Zone spanning the streets and squares of the historic center and complete with information screens and stages for shows, musical events, and artistic performances, in an amazing three-week-long festival.
Piazza del Popolo and the gardens of Villa Borghese will also host the Football Village, spaces for catering and the press, and the "meet and greet" area to meet the great champions of UEFA Euro 2020. With the huge, 40-square-meters wide LED screen, the Fori Imperiali are a must-visit for those who want to enjoy the matches outdoor with a myriad of football fans.
Photo: FIGC - Federazione Italiana Gioco Calcio

Condividi