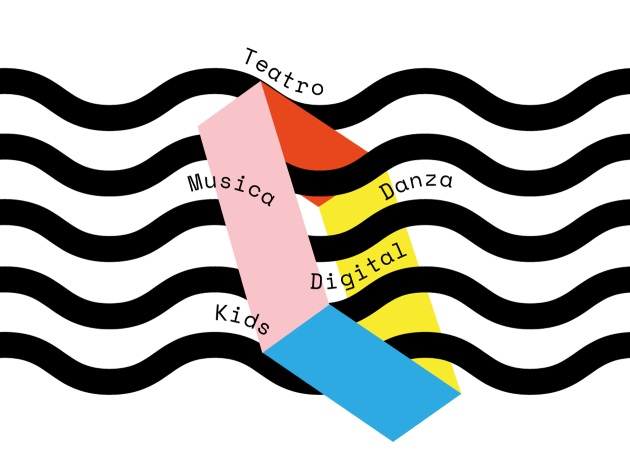 The multidisciplinary arts festival Romaeuropa Festival is back in town: the 34th edition moves into still unfounded territories under the artistic supervision of Fabrizio Grifasi and Monique Veaute. The festival continues to expand with 126 events taking place in 20 venues across the city: 377 artists from 27 countries contribute to the programme of contemporary dance, theatre, art, music and technology. There are also numerous children's events, under the umbrella REF Kids.
This year's title, "Landscapes", refers to a contemporary geography between virtuality and reality, possible futures and an ambiguous present, inviting us to reflect on the great themes of our days: immigration, gender, urbanization, climate emergency.
Different Roman "landscapes" will physically host the new exploration path: the Auditorium Parco della Musica, Palazzo delle Esposizioni, Mattatoio, and some theatres, from the most important to the niche ones.
The 2019 edition of the Romaeuropa Festival is divided into 5 sections.
DANCE. Highlights this year include the opening show entrusted to the wild dance of the Brazilian choreographer Lia Rodrigues, with her "Furia". Once again the festival attracts some of the most important names from the world of contemporary dance that will make their debut or return to the scene, including Akram Khan, with an unmissable farewell to the stage, William Forsythe, the visionary Aurelien Bory, the Rambert company with the live music of Phil Selway by Radiohead and with the paintings of Gerard Richter.
THEATRE. On stage some of the most famous directors: Milo Rau with his Orestea set in Mosul, Jan Fabre, Thomas Ostermeier with Sonia Bergamascoporta, James Thierrée, the Gaia Scienza company (which brings together Giorgio Barberio Corsetti, Alessandra Vanzi and Marco Solari), Ascanio Celestini, Saverio la Ruina and the young Julien Gosselin with a text from Don Delillo. For the first time at the festival, French Director Cyril Teste and iconic actress Isabelle Adjani measure themselves against Cassavetes masterpiece "Opening Night".
DIGITALIVE. VIRTUAL LANDSCAPES. The Digitalive section is housed in the Mattatio and is dedicated to the digital and virtual subcultures, featuring two guest stars such as the Japanese performer and choreographer Hiroaki Umeda and the young talent of international electronics Nicolas Jaar, alongside the Mexican dancer Stephanie Janaina.
MUSIC. Contemporary, electronic, rock, jazz or post-world pop music with the famous pianists Katia and Marielle Labèque, Vanessa Wagner and Murcof, Lubomyr Melnyk and Craig Leon, Cornelius Cardew played by Fabrizio Ottaviucci, Elzbieta Sikora and Audior, Lucia Ronchetti, Andrea Liberovici, Helga David with the Shallfeld Ensemble and the Parco della Musica Contemporanea Ensemble conducted by Tonino Battista. Finally, a musical theater with the Bartolini / Baronio company and with Hans Op De Beeck.
EXHIBITS. VISUAL ARTS. The Mattatoio, Sala Santa Rita and Palazzo Merulana will host Hans Op De Beeck, Pascale Marthine Tayou, Jan Fabre and the luminous and digital works of Gyula Várnai and Quiet Ensemble.
GRAND FINALE. Grand Finale at the Auditorium Parco della Musica with the music of ChasPsol, Fatoumata Diawara, Christian Fennesz, and the experimenters Ryuchi Sakamoto and Alva Noto.
Informazioni
Quando
from 17 September 2019
to 24 November 2019
POINT (12.4751908 41.9291165)
Contatti
Email:
info@musicaperroma.it
Telephone:
0039 06 80241281
Web site:
http://www.auditorium.com/rassegna/romaeuropa_festival_2019-21109.html

Condividi
Location
RomaEuropa Festival 2019, Viale Pietro De Coubertin, 30
Viale Pietro De Coubertin, 30
41° 55' 44.8212" N, 12° 28' 30.6876" E