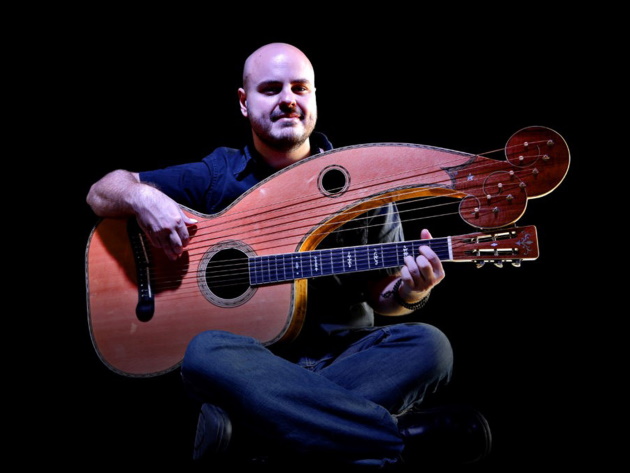 A free, original and brilliant spirit, Andy McKee brings on stage his talent, his unique style and his hypnotic music at Auditorium Parco della Musica, for an evening dedicated to acoustic magic.
Among the world's finest acoustic guitarists, the American artist is the king of fingerstyle, a particular way of playing guitar by plucking the strings directly with the fingertips, without the plectrum. This makes it possible to control the rhythmic, harmonic and melodic aspects of the guitar, using it as a percussion too and following different ideas on each string.
His performances entertain both the eye and the ear, conquering the public thanks to the enthralling energy and melodic content of his repertoire that translates emotions and feelings into music, telling more than many words and expressing a multitude of voices and registers, merged into a unique and unmistakable sound.
After taking the Internet by the storm with millions of views on YouTube, he collaborated with music stars of the likes of Prince and Dream Theater. Since then, McKee has played all around the world: his live activity echoes in the Live Book album, a collection of songs recorded live in December 2015, which includes some of his successes on YouTube, such as "Drifting" and "Rylynn", and a cover of "Why It's There" by Michael Hedges, played with the famous harp guitar.
Informazioni
POINT (12.4751908 41.9291165)
Contatti
Email:
info@musicaperroma.it
Telephone:
0039 06 80241281
Web site:
http://www.auditorium.com/evento/an_evening_with_andy_mckee-20979.html

Condividi
Location
An Evening With ANDY McKEE, Viale Pietro De Coubertin, 30
Viale Pietro De Coubertin, 30
41° 55' 44.8212" N, 12° 28' 30.6876" E