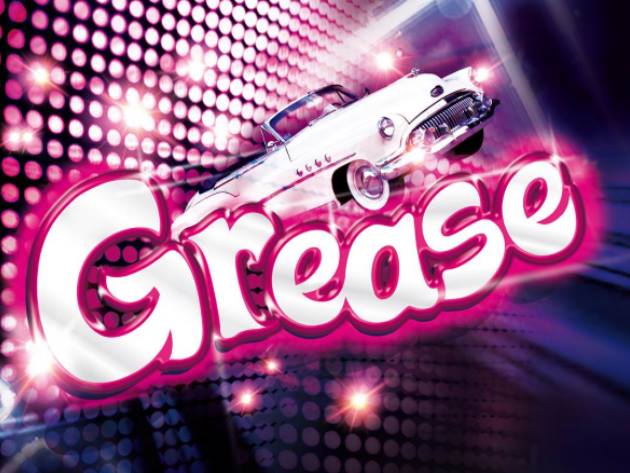 Teatro Olimpico hosts the evergreen energy and the exciting rhythm of "Grease", the musical of records and first long running show in Italy.
More than 20 years and wearing them well. Produced by Compagnia della Rancia and directed by Saverio Marconi, from its debut in 1997, the Italian theatrical version of the show has always maintained the ingredients that made it a great success: rock 'n' roll, black leather jackets, pajamas parties, burgers with fries, old cars with souped-up engines, flared skirts, Elvis Presley's style tuft and, of course, grease.
Created in 1971, when Jim Jacobs and Warren Casey decided to make a musical composed for guitar only in a Chicago experimental theater, "Grease" has become a real pop phenomenon, made even more famous by the 1978 film version interpreted by John Travolta and Olivia Newton John.
With an electrifying soundtrack, including tracks like "You're The One That I Want", "Summer Nights" and "Hopelessly Devoted to You", the 1950s cult musical tells the love story between Danny and Sandy, the dreams of T-Birds and Pink Ladies and, between female rivalries, unforgettable feelings and bonds of friendship, brings on the stage the irresistible nostalgia of the lively and colorful world of the Fifties.
Informazioni
Quando
from 19 November 2019
to 1 December 2019
POINT (12.4617278 41.9265146)
Contatti
Online reservation:
https://teatroolimpico.ticka.it/dettaglio-spettacolo.php?negozio_spettacolo_id=763
Web site:
http://teatroolimpico.it/2019/05/14/grease/
Orari
da martedì 19 novembre a domenica 1 dicembre 2019

Condividi
Location
Grease, Piazza Gentile da Fabriano, 17
Piazza Gentile da Fabriano, 17
41° 55' 35.454" N, 12° 27' 42.2208" E