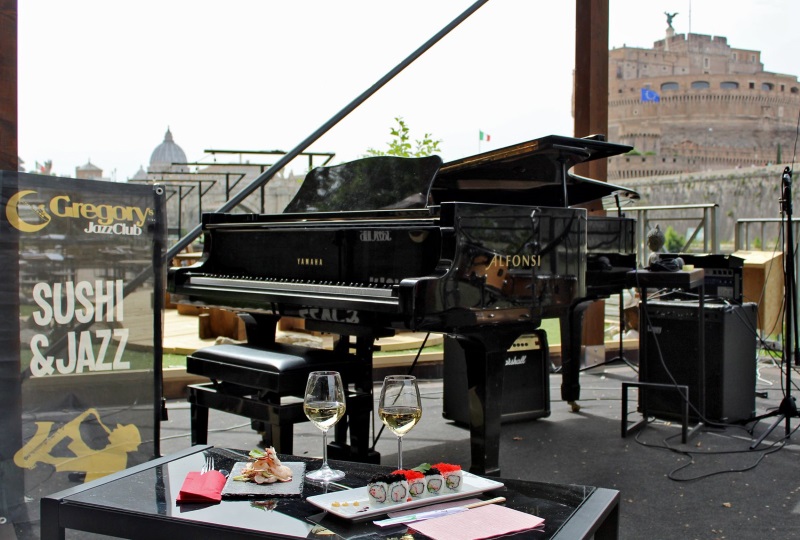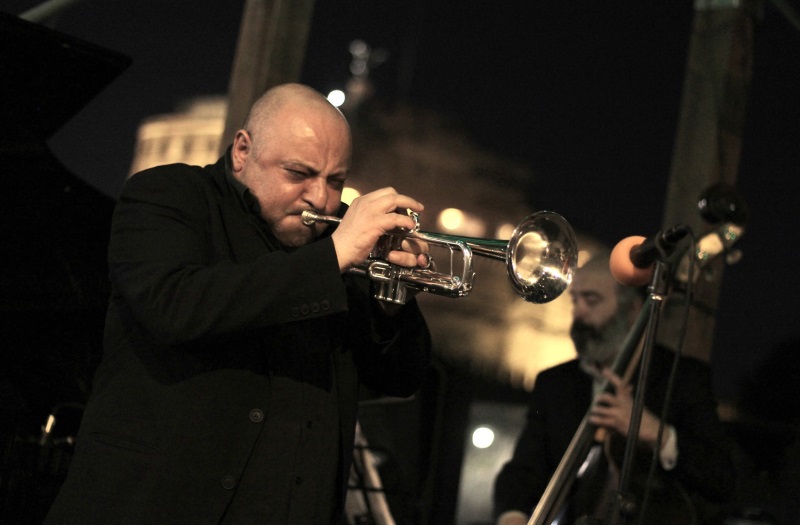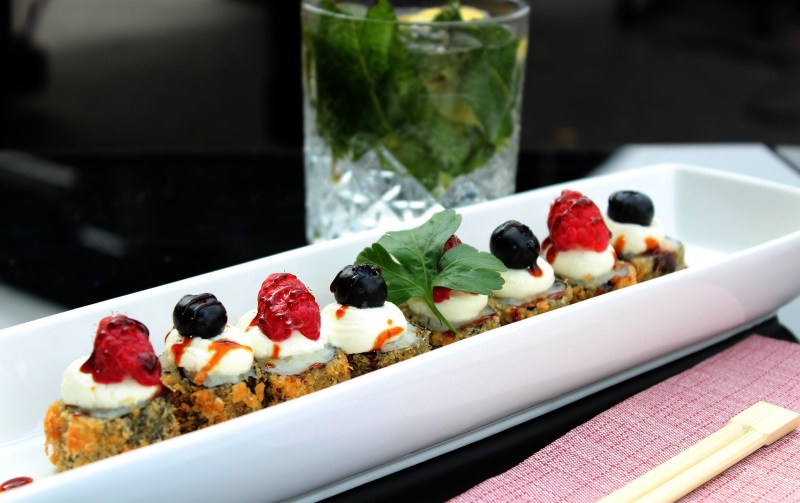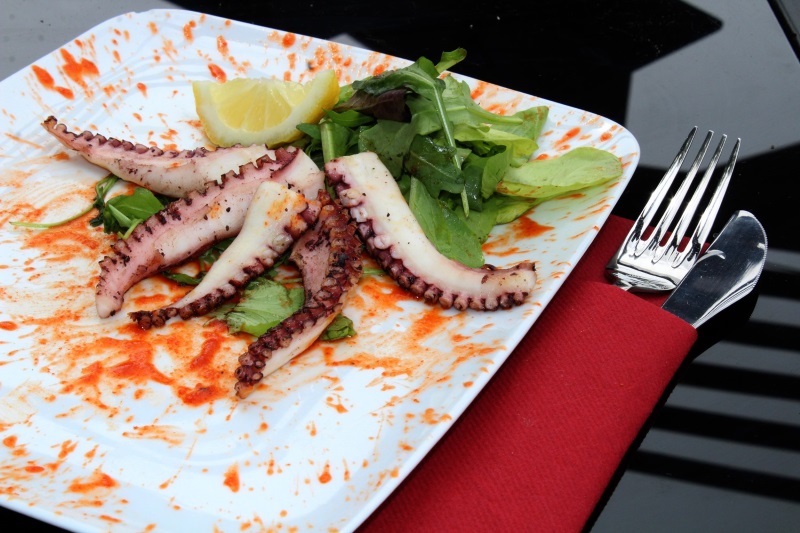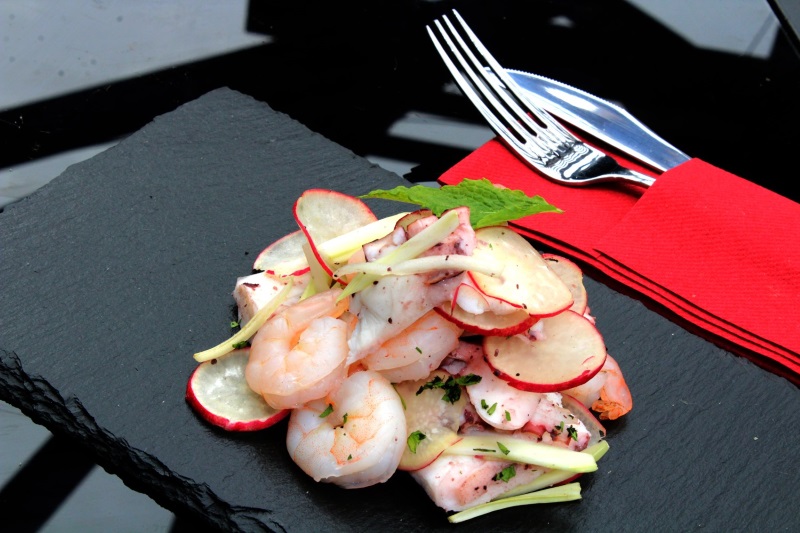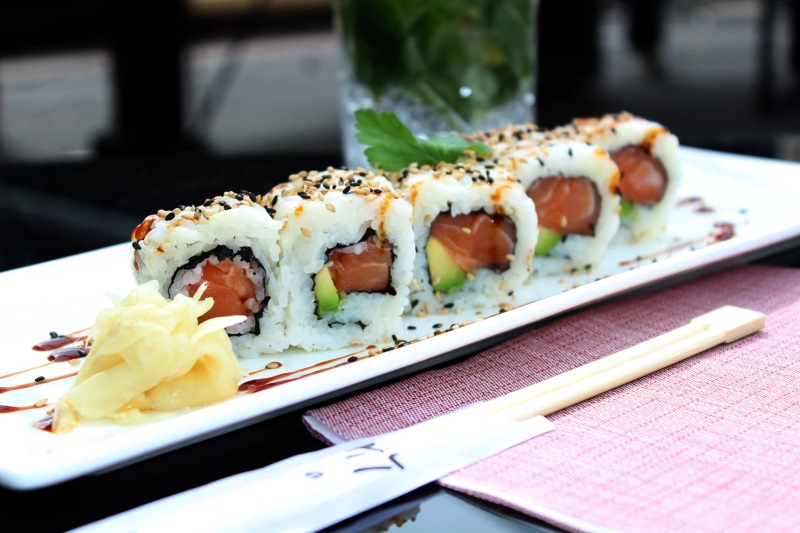 Jazz lovers are invited to the third edition of "Gregory's by the River", the summer lounge of the famous Gregory's Jazz Club.
An area of more than 400 square meters, entirely dedicated to jazz, has been set up in front of Castel Sant'Angelo and St. Peter's Basilica: a privileged position on the banks of the Tiber, and one of the most beautiful views of Rome that in the evening becomes even more suggestive when the lights of the city reflect on the water.
The great Italian and international musicians will perform in 180 unmissable concerts and in even 2 concerts a day: the first starting at 7.30 pm, sipping a good drink and enjoying an excellent dinner; the second, from 10 pm, to fully experience the charm of the night and of the blue notes.
In the large lounge and restaurant area, in a jazz club style, there are numerous "pieds dans l'eau" corners, in addition to the sitting spaces and tables where to savour the original culinary proposal that makes up the best of the Italian regional tradition with a fusion elaboration of Japanese cuisine.
The cocktail bar, with its 25 years of activity, is of international level, inspired by the most recent trends in mixology, offers the most sought-after whiskeys and a prestigious wine list.
Two fixed appointments during the week: on Sundays, from 11.30 am, the New Orleans-style Brunch, and on Mondays, at 10 pm, the Jazz Session, a real "augmented" jam session.
On July 25, 26 and 27 international events will take place, such as the three days with the quartet of the American drummer Joe Farnsworth that consolidates the twinning Rome - New York, thanks to the artistic collaboration between the Gregory's Jazz Club and the Small's.
"In jazz we trust" is the motto of the Gregory's Jazz Club to spread the culture of jazz with its styles and its figures, enhancing its popular aspect which, contrary to what is often thought, manages to be catchy and enjoyable, and to convey the emotions, the energy flows and the vibrations that are created between the musicians and the public during the intense performances.
"Gregory's by the River" is a stimulus for the eyes, ears and palate; a temptation to abandon to, and an experience that brings the best of jazz to the heart of Rome.
Informazioni
Quando
from 18 June 2019
to 30 September 2019
POINT (12.46552 41.901153)
Contatti
Email:
info@gregorysjazz.com
Facebook:
www.facebook.com/gregorysbytheriver/
Instagram:
www.instagram.com/gregorysjazzclub_rome/
Mobile phone:
327 826 3770
Web site:
www.gregorysjazz.com/gregorysbytheriver/
Orari
Da giugno a settembre 2019
Due concerti al giorno: alle ore 19.30 e alle 22.00
La domenica: New Orleans Style Brunch, alle ore 11.30
Programmazione concerti: www.gregorysjazz.com/live-jazz

Condividi
Locations
Gregory's by the River, Lungotevere degli Altoviti
Lungotevere degli Altoviti
Gregory's by the River, Lungotevere degli Altoviti
Lungotevere degli Altoviti
41° 54' 4.1508" N, 12° 27' 55.872" E