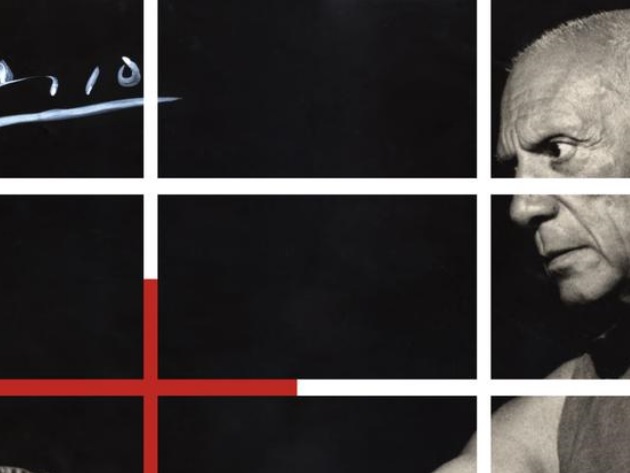 Palazzo Merulana presents Picasso e la fotografia. Gli anni della Maturità. Fotografie di Edward Quinn e André Villers, 1951-1973, an unpublished story about the artist and the man Pablo Picasso with the aim of comparing the work of two great masters of photography.
Through the shots of the two photographers, friends, confidants and collaborators of the eccentric painter, visitors have the possibility to enter the most intimate aspects of the life of one the greatest protagonists of the history of Contemporary Art.
The exhibition is the unmissable opportunity to admire these testimonies showing the artist, his personality, his family scenes, his disguises, his painting sessions and his relationship with the two photographers. On display, divided into six sections, over 90 photographs depicting the Master in moments of intimacy and during his creative impulses: unexpected and singular portraits, in which Picasso, a man rich in passions but also in obsessions and manias, tests his ability for disguise, jokes, caricatures and parodies, which as he learned over time, thanks to his personal experience, were intrinsically connected with the outcome of his art.
Informazioni
Quando
from 28 June 2019
to 26 August 2019
POINT (12.5033064 41.8898717)
Contatti
Online purchase:
https://ecm.coopculture.it/index.php?option=com_snapp&view=event&id=06BF7882-AFF9-DCBD-4560-0169485DCD2A&catalogid=E9BDE630-C479-E6E6-5D29-01694DAF02A1&lang=it
Web site:
http://www.palazzomerulana.it/events/picasso-e-le-fotografia-gli-anni-della-maturita-le-fotografie-di-edward-quinn-e-andre-villers-1951-1973/
Orari
28 giugno - 26 agosto 2019
Ore 10-20, ultimo ingresso ore 19
chiuso il martedì
Venerdì 28 giugno, ore 18.00 la visita è gratuita su prenotazione obbligatoria scrivendo una mail a member@palazzomerulana.it per possessori di Palazzo Merulana Pass e Palazzo Merulana Pass Young

Condividi
Location
Picasso e la fotografia. Gli anni della Maturità, Via Merulana, 121
41° 53' 23.5392" N, 12° 30' 11.9016" E