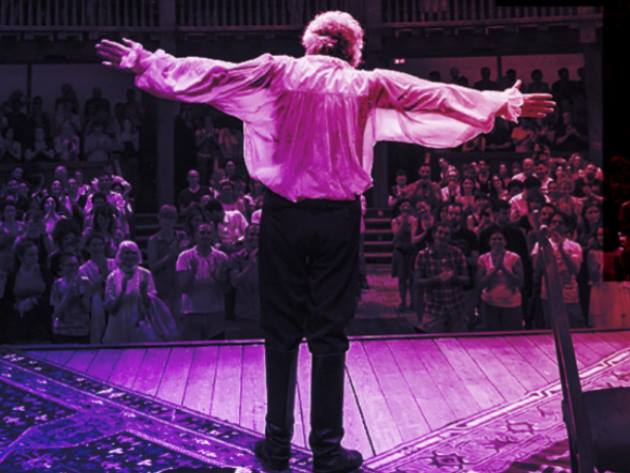 From 21 June 2019 Villa Borghese Park will host the magic of Shakespearean theater with the new Silvano Toti Globe Theater Season, the only Elizabethan theater in Italy.
Born in 2003 thanks to the Silvano Toti Foundation and under the artistic direction of Gigi Proietti, the evocative Globe presents a programme dedicated to the great classics ("A Midsummer Night's Dream", "The Taming of the Shrew", "Much Ado For nothing"," Richard III", "Julius Caesar", "Romeo and Juliet") and combined with some interesting news, such as the plays dedicated to schools and the initiative "At the Globe with mom and dad", special Sunday mornings shows for children.
Furthermore, the Silvano Toti Globe Theater becomes Dog Friendly, with "Come to the Globe with your four-legged friend", in collaboration with Bauadvisor, which allows you to enjoy the performance without giving up the company of your dog that will be entrusted to a team of experts.
Informazioni
Quando
from 21 June 2019
to 13 October 2019
POINT (12.485305 41.914503)
Contatti
Email:
info@globeroma.com
Facebook:
www.facebook.com/SilvanoTotiGlobetheatreRoma
Online purchase:
www.ticketone.it
Telephone:
060608 tutti i giorni dalle 9.00 alle 19.00
Telephone:
Botteghino 3389104467 tutti i giorni dalle 16:00 alle 19:00
Telephone purchase:
892101 Ticket One
Web site:
www.globetheatreroma.com
Web site:
https://www.globetheatreroma.com/contatti/
Orari
Dal 21 giugno al 13 ottobre 2019
Spettacoli serali ore 21.15 o 20.45
Pomeriggi al globe ore 16.00 o 18.30
Lunedì al globe ore 21.00

Condividi
Location
Globe Theatre - Stagione 2019, Largo Aqua Felix
41° 54' 52.2108" N, 12° 29' 7.098" E