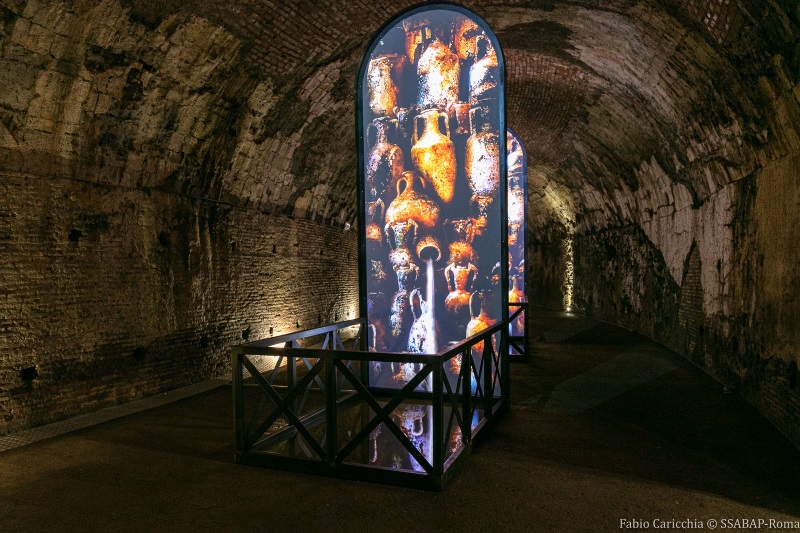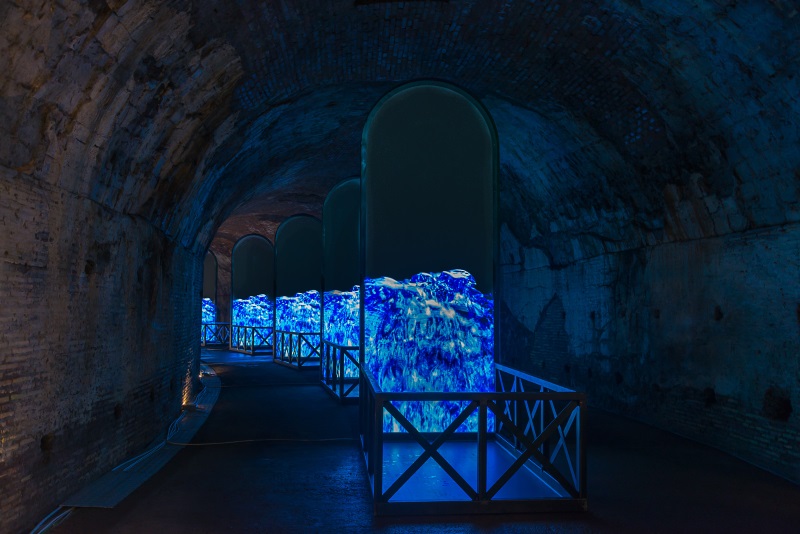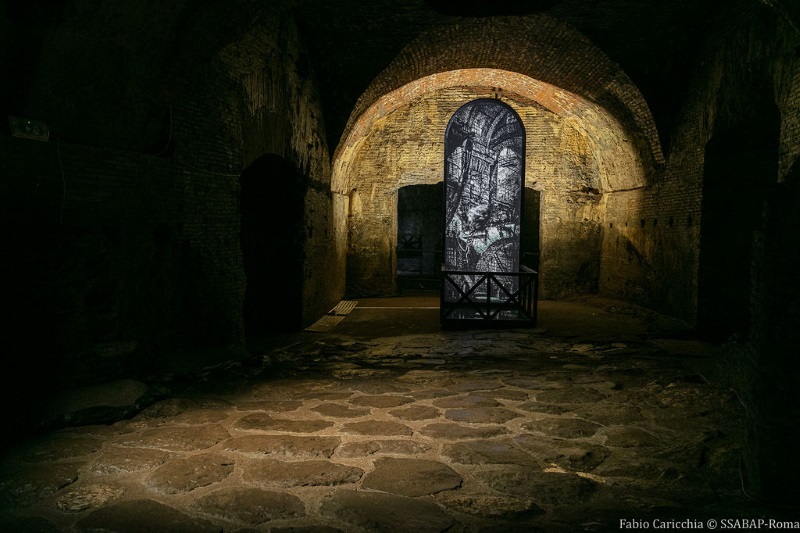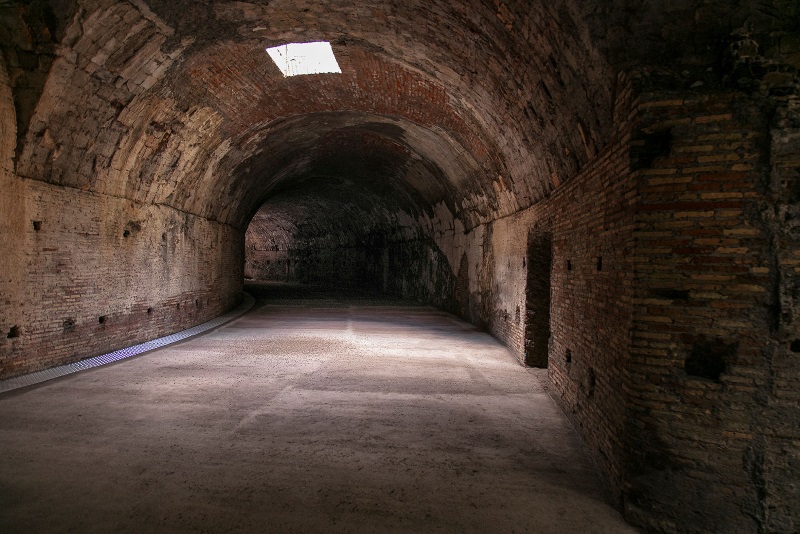 A new sector of the underground of the Baths of Caracalla opens to the public after a complex work of consolidation and restoration. Until September 29, 2019,  the reopening will be celebrated with the exhibition "Il segreto del tempo" (The secret of time) by Fabrizio Plessi, one of the major protagonists of international video-art.
The exhibition, accompanied by the evocative music by Michael Nyman, is a Plessi's tribute to the great history of Rome.
The works wind along over 200 meters under the Baths, an area so far unknown to visitors.
The artist's 12 big video installations, together with brick ovens, boilers, warehouses and statues on loan, are displaied along the great underground artery that lies beneath the exedra of the calidarium, the beating heart of the system, and a unique example of the high technological level reached by the ancient Romans.
In his works, the classic themes blend with technology in a fluid universe, for an immersive experience not to be missed. The primordial elements such as water and fire, wind and lightning, are the backdrop to the story of the Terme and Emperor Caracalla. The mosaics, the columns, the amphorae, a tunic of marble moved by the wind, guide the visitors in the most sumptuous Imperial baths of Rome.
In the exhibition there is all the profound syntax of Plessi's art, anti-narrative, poetic, evocative and emblematically represented by the enormous virtual book that opens the visit.
Plessi does not forget to pay tribute to Giambattista Piranesi, the author who, in the mid-1700s, contributed to the rediscovery of the archaeological landscape.
You may also be interested in
Informazioni
Quando
from 18 June 2019
to 29 September 2019
Contatti
Web site:
www.coopculture.it/events.cfm?id=1208
Orari
Dal 18 giugno al 29 settembre 2019
dal martedì alla domenica ore 9.00 - 18.30
lunedì ore 9.00 - 14.00

Condividi