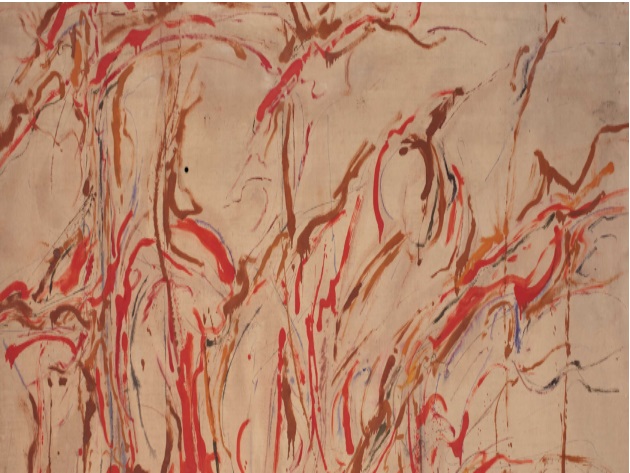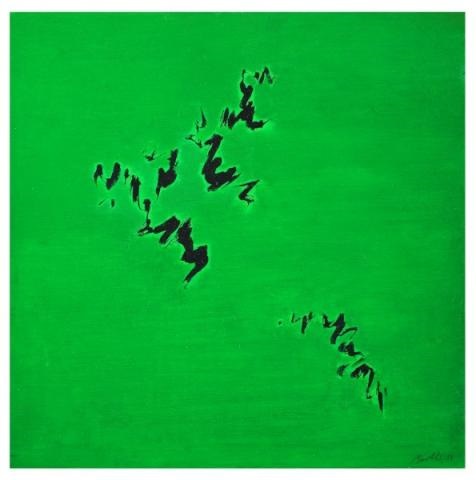 "I would like to make a very large picture, all white, with a very small sign in the centre, but small"
Luigi Boille
The small and elegant Casino dei Principi in the gardens of Villa Torlonia opens its doors to the first major retrospective that Rome dedicates to Luigi Boille in an institutional seat after the artist's death in 2015. The exhibition features over eighty works spanning the artist's long career: born in Pordenone but Roman by adoption, Boille was one of the leading figures of the abstract-informal art movement, a protagonist of the contemporary art scene since his first years in Paris in the 1950s, in the context of the so-called art autre or informel (art of another kind, unformed or formless) theorized by the French critic Michel Tapiè. 
"Sign" and "a language in progress", as the artist wrote about himself in 2001, are the distinguishing features of his original artistic path, constantly changing and yet faithful to a precise stylistic identity.
The exhibition opens on the ground floor with works from the late 1950s: colourful and dense paintings are displayed next to canvases dominated by the sign. These are followed by a selection of works on paper ranging from 1958 to 2015, by the paintings realised between 1964 and 1966, when Boille represented Italy at the Guggenheim International Award in New York, and by the five big canvases painted for the 33rd Venice Biennale. On the upper floor, a room is dedicated to the yellow colour, often used by the artist, whose brightness is even more intense thanks to vibrations and subtle signs. In the works of the 1970s and 1980s, the sign becomes more intense emerging over a vast palette of colours or in relief. At the beginning of the 1990s, the sign becomes then thicker and more dynamic, turning into a surreal writing that has been compared to the Zen philosophy in the last years of Boille's career.
Informazioni
Quando
from 21 June 2019
to 3 November 2019
POINT (12.511451 41.916074)
Contatti
Web site:
www.museivillatorlonia.it/mostra-evento/luigi-boille-luoghi-di-luce-scrittura-del-silenzio
Orari
Dal 21 giugno al 3 novembre 2019
da martedì a domenica ore 9.00 - 19.00
24 e 31 dicembre ore 9.00 - 14.00
La biglietteria chiude sempre 45' prima
N.B. per eventuali aperture e/o chiusure straordinarie consultare la pagina dedicata agli Avvisi

Condividi
Location
Luigi Boille. Luoghi di luce, scrittura del silenzio. Opere 1958-2015, Via Nomentana, 70
41° 54' 57.8664" N, 12° 30' 41.2236" E