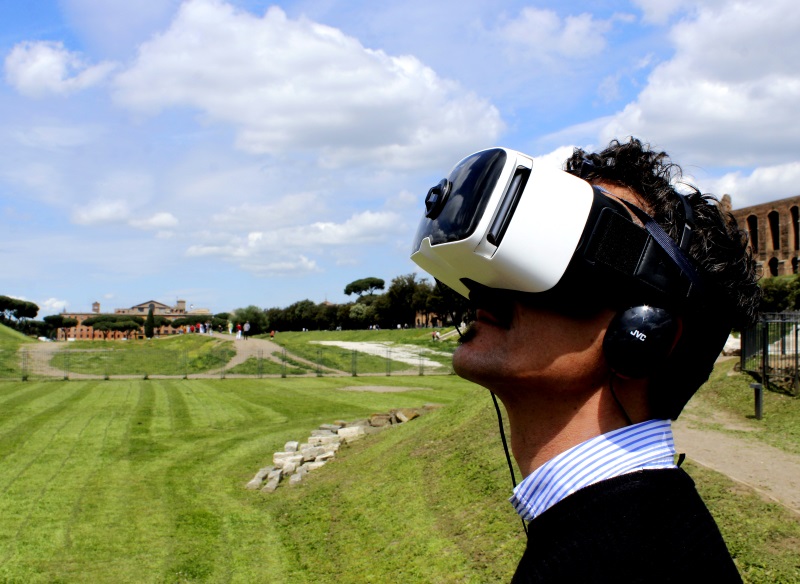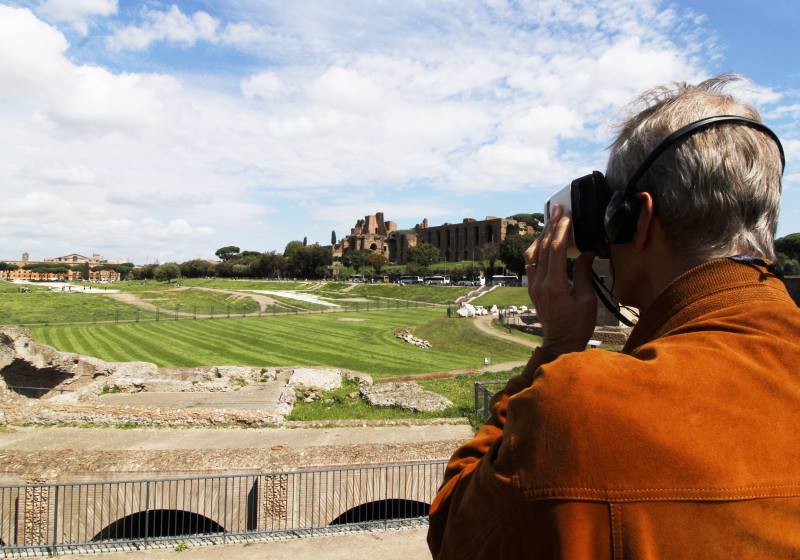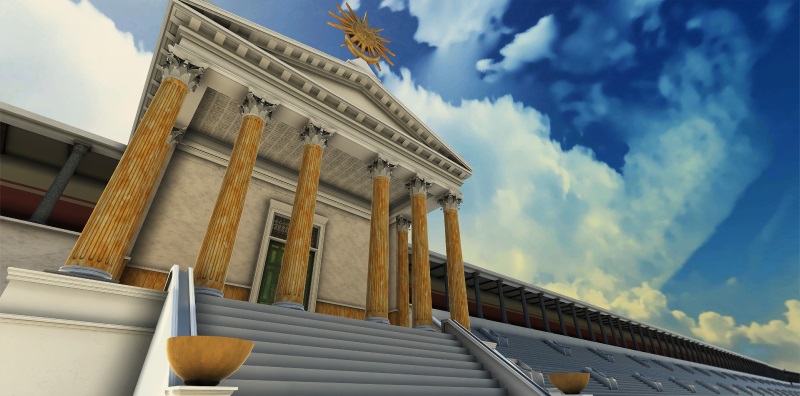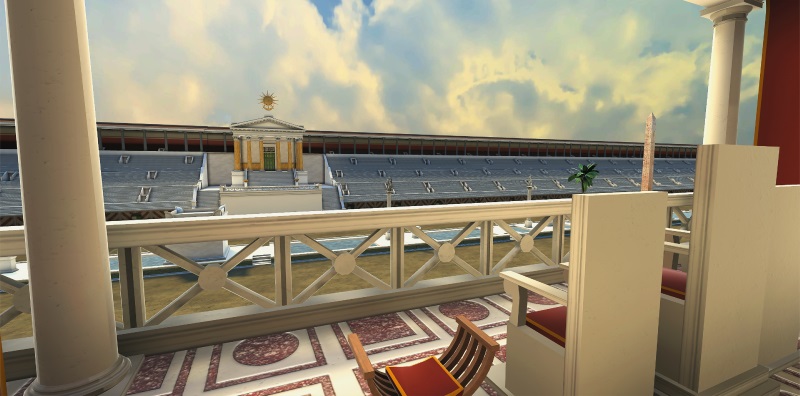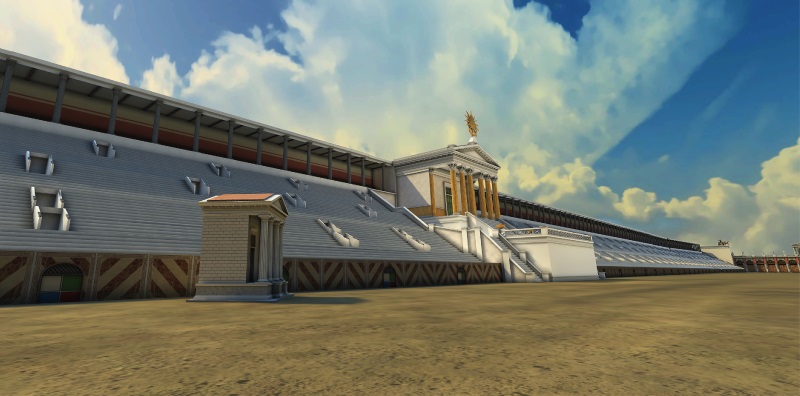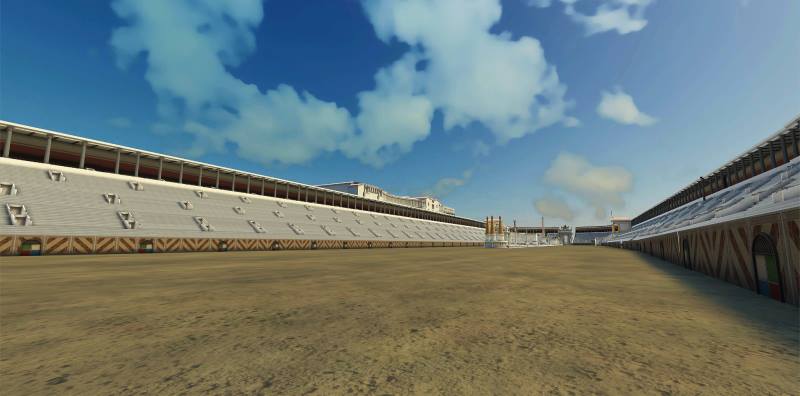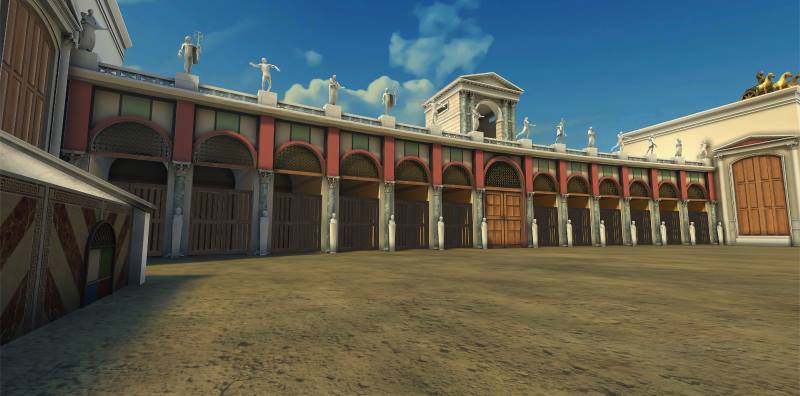 Relive the ancient splendours of Circus Maximus in the Imperial period of Rome through augmented and virtual reality.
A place of entertainment and one of the City's undisputed landmarks, Circus Maximus comes back to life thanks to an innovative valorisation project using augmented (AR) and virtual reality (VR). One of the most relevant monuments in Roman history, Circus Maximus can for the first time be seen through all its historic phases thanks to a ground-breaking project using interactive display technologies that have never before been used in such an extended outdoor area.
The headsets available give a virtual rendering of the Circus Maximus by overlapping images of the past to the present-day reality to reconstruct its initial magnificence: in particular, the Arch of Titus will appear in its original majestic height.
Circo Maximo Experience, through continuous flashbacks to the past and thanks to the reconstructions in augmented and virtual reality, will enable you to see the life of the age-old valley unfold before your eyes, stroll through the Roman shops and watch a chariot race among shouts of encouragement and overturned chariots.
The 40-minute walking itinerary is available in six languages (Italian, English, French, German, Spanish and Russian).
The eight stops are the following:
The valley floor of the Circus in the archaic period
The Circus from the 1st century BC to the 1st century AD
The Circus in the imperial period
The seating tiers (cavea)
The Arch of Titus
The shops (tabernae)
The Circus in the Middle Ages and in modern times
"A Day at the Circus".
The tour is available with immersive glasses (see-through technology) and stereo audio earphones included in the admission ticket to the Circo Maximo Experience.
Il ONE Zeiss VR Zeiss VR ONE offers an unprecedented viewing experience thanks to Zeiss precision lenses and the 5.2- inch smartphone display, which gives you breath-taking graphics and fascinating videos in spearheading mobile resolution. The visual quality is that of the best front-row seat in a theatre.
Zeiss VR devices are specifically designed to be used with glasses, enabling users to enjoy the virtual reality function in complete comfort. For a correct use of the headset, please see the "Health and Safety Warnings".
Informazioni
Quando
from 23 May 2019
to 31 December 2020
POINT (12.485357 41.885078)
POINT (12.48852 41.884196)
Contatti
Email:
circomaximoexperience@060608.it
Facebook:
www.facebook.com/CircoMaximoExperience
Instagram:
www.instagram.com/circomaximoexp
Online purchase:
http://ticket.museiincomuneroma.it/circo-maximo-experience/
Telephone purchase:
+39 060608
Web site:
www.circomaximoexperience.it
Orari
From Tuesday through Sunday, from 9:30 a.m. – 4:30 p.m. in winter time; from 9:30 a.m. – 7:00 p.m. in summer time
24th and 31st December: 9.30 a.m. – 2.00 p.m.
Last admission: one hour before closing time.
Closed every Mondays, 25th December, 1st January, 1st May
Please note: rain may cause visits to be suspended – please check in advance

Condividi
Locations
Circo Maximo Experience, Via del Circo Massimo
41° 53' 6.2808" N, 12° 29' 7.2852" E
Circo Maximo Experience, Viale Aventino
41° 53' 3.1056" N, 12° 29' 18.672" E