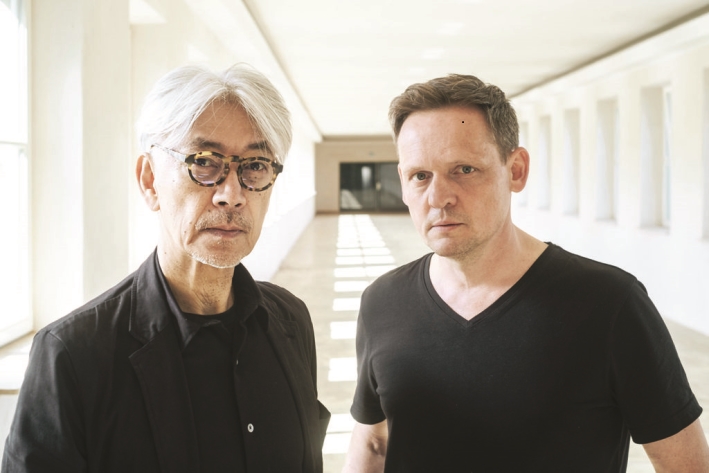 Two, this is the performance of two innovators and brilliant musicians, such as Ruyichi Sakamoto and Alva Noto, pioneers of experimental and electronic music.
On stage, Sakamoto and Alva Noto fill the scene, the first with instruments like piano or percussion, the second with his electronic music: a real journey including fifteen years of artistic activity of the two masters.
Ryuichi Sakamoto, famous composer who ranges from electronic music to classical and minimal compositions, not to mention about 30 soundtracks including the famous The Last Emperor by Bernardo Bertolucci. Winner of an Academy Award, Sakamoto collaborated several times with Alva Noto.
Carsten Nicolai, better known as Alva Noto, through his sound experiments in the field of electronic music creates a personal code of both acoustic and visual signs; in his work he tries to overcome the separation of human sensorial perceptions.
On stage, the piano played by Sakamoto and Alva Noto's electronic instruments give life to an innovative and extraordinary work of art.
Informazioni
POINT (12.4751908 41.9291165)
Contatti
Email:
info@musicaperroma.it
Telephone:
0039 06 80241281
Web site:
http://www.auditorium.com/evento/ryuchi_sakamoto_alva_noto-20807.html

Condividi
Location
RYUCHI SAKAMOTO ALVA NOTO, Viale Pietro De Coubertin, 30
Viale Pietro De Coubertin, 30
41° 55' 44.8212" N, 12° 28' 30.6876" E