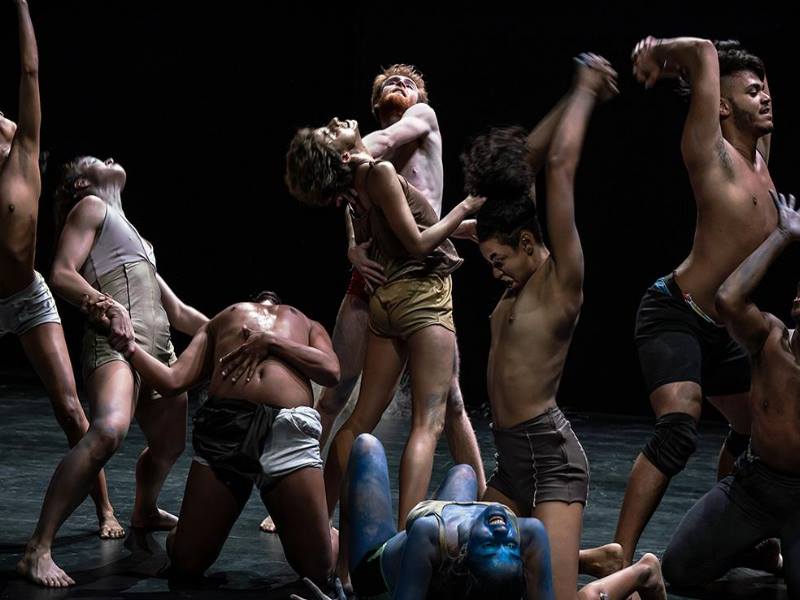 Italian premiere
"Fúria", the latest creation by Lia Rodrigues, is a raw, creative, powerful and compelling show. The Brazilian choreographer thinks about the nature of a group of persons who face their loneliness and their flesh.
Breathtaking, wild and sharp, the show combines contemporary dance with New Caledonia's ritual music. "Fúria" is a material ecstasy to dig deep into the most fantastic areas of human imagination: 9 dancers move on stage as if it were an unknown and constantly changing land, an imagined landscape but in perpetual vibration with reality. Moving, they alternately form a primitive mass, changing their aggregate state, in permanent transformation, disintegrating and forming anew .
To Lia Rodrigues, the group is an independent entity, able to divide and reunite. With the hands you can touch, grasp and cling, with the mouth you can talk or shout; so "Fúria" investigates the meaning of our body.
The show was presented in a long tour in the major European venues including the Théâtre National de Chaillot and Le Centquatre in Paris, the Kunstenfestivaldesarts in Brussels, the Wiener Festwochen in Vienna and the Künstlerhaus Mousonturm in Frankfurt.
Informazioni
Quando
from 17 September 2019
to 19 September 2019
POINT (12.4751908 41.9291165)
Contatti
Email:
info@musicaperroma.it
Telephone:
0039 06 80241281
Web site:
http://www.auditorium.com/evento/lia_rodrigues-20783.html
Giorni di chiusura
Sunday, Monday, Friday, Saturday

Condividi
Location
LIA RODRIGUES, Viale Pietro De Coubertin, 30
Viale Pietro De Coubertin, 30
41° 55' 44.8212" N, 12° 28' 30.6876" E