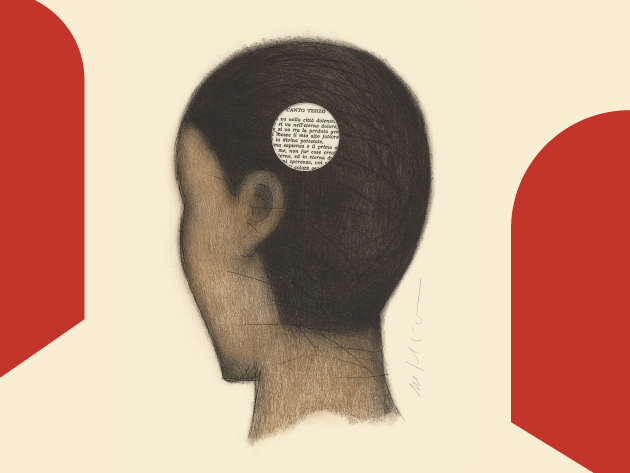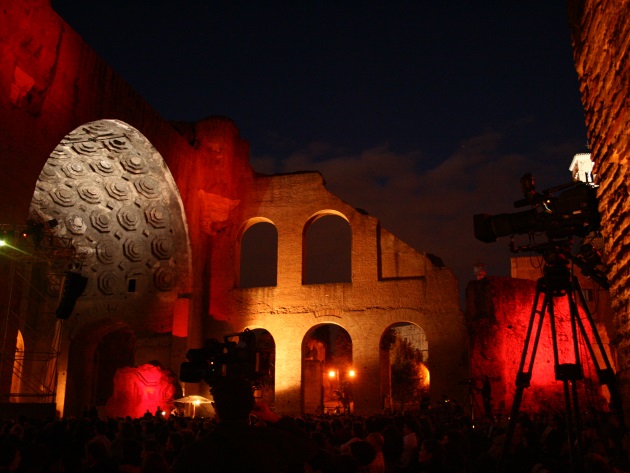 From May 3 to July 3 the eighteenth edition of the historic "Letterature, Festival Internazionale di Roma 2019" will take place with 8 evenings at the Basilica di Massenzio at the Roman Forum from 4 to June 28. Meetings, conferences, book presentations, concerts, shows and film screenings at Casa delle Letterature, Casa del Cinema and in the Libraries of Rome until July 3.
The theme of this edition is "The future of the classics - when a contemporary text is given as a classic?" the guest author of the evening will answer the question with an unpublished text written specifically for the event.
The protagonists of the 8 events will be the most interesting authors of the Italian and the international literary scene, including Antonio Scurati, Alberto Manguel, Chiara Gamberale, Valerio Massimo Manfredi, Alicia Giménez-Bartlett, Jordan Shapiro, Adam Gopnik, Anthony Cartwright, Antonio Manzini and Carlo Lucarelli. The writer Roberto Saviano will close the series of meetings on the evening of June 27th.
From 3 May to 5 June, the twelve semi-finalists of the 2019 Premio Strega will be guests of the meetings held at Casa delle Letterature and Biblioteca Flaminia, where it will also be possible to visit the exhibition that celebrates the prestigious literary award.
On June 9, the musicians of the Accademia di Santa Cecilia, after a forty-year absence, will return to play on the stage of the Basilica di Massenzio in a large strings concert conducted by M ° Luigi Piovano, with music by W. A. Mozart.
On June 13, at the Basilica of Massenzio, the Festival will host the 5 finalist authors of the 2019 Premio Strega.
This edition of the Festival will also be accompanied by a mini-festival of cinema classics, in collaboration with the Casa del Cinema, in the Ettore Scola outdoor arena of Villa Borghese.
Among the events hosted at the Casa delle Letterature, the photographic exhibition of the artist Sze Tsung Nicolas Leong is dedicated to the places of the Festival and realized in collaboration with the American Academy in Rome. From May 30.
All readings will be introduced and accompanied by live music and speeches by actors and actresses.
You may also be interested in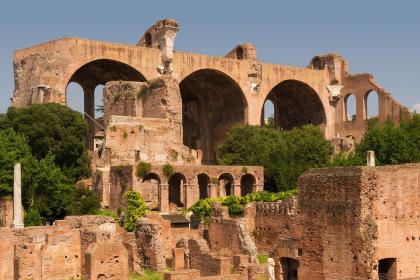 Condividi

Condividi
Chiuso - Biblioteca Casa delle Letterature

Condividi
Informazioni
Quando
from 3 May 2019
to 4 July 2019
POINT (12.4902994 41.8912446)
Contatti
Facebook:
www.facebook.com/LetteratureFestival
Hashtag:
#letterature2019
Instagram:
https://instagram.com/letteraturefestival/
Telephone:
060608 (tutti i giorni 9.00 - 19.00)
Twitter:
http://twitter.com/letteratureFest
Web site:
www.festivaldelleletterature.it
Orari
Dal 3 maggio al 4 luglio 2019
Dal 3 maggio al 4 luglio 2019
Incontri ed eventi alla Casa delle Letterature, Casa del Cinema e nelle Biblioteche di Roma
Dal 4 al 28 giugno 2019 (8 serate alla Basilica di Massenzio)
4,6,11,13,18,20,25,27 giugno 2019
Le serate hanno inizio alle ore 21.00
Accesso alla Basilica dalle ore 20.30

Condividi
Location
Letterature - Festival Internazionale di Roma 2019, Clivo di Venere Felice
41° 53' 28.482" N, 12° 29' 25.0764" E