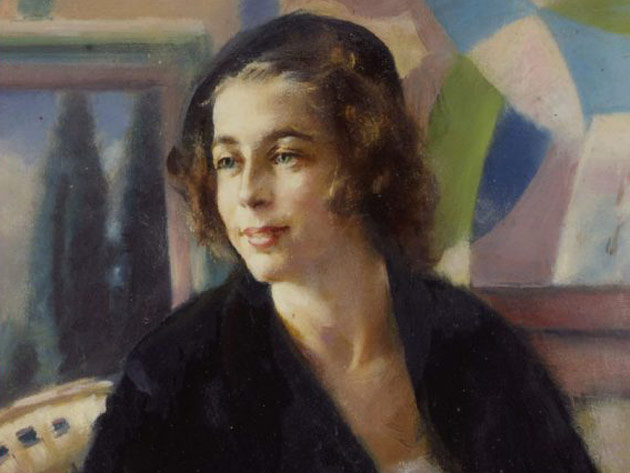 From March 21 to June 17, 2019, Palazzo Merulana presents "Giacomo Balla. Dal Futurismo astratto al Futurismo iconico" (Giacomo Balla. From abstract to iconic Futurism), an exhibition focused on the style change and the experimental research of the Turin painter within the futurist movement.
Balla finds his inspiration in the cinematographic and photographic imagery present in the glossy magazines of the time, managing to create an extremely modern figuration; in fact, through a particular technique, the application to the bottom of the painting of a metal net on which he then paints, the artist manages to obtain an image with a "screening" effect identical to that of a rotogravure.
A truly original idea that, in the following years, will represent an element of strong inspiration in the world of American Pop Art, involving artists such as Warhol and Lichtenstein.
In 1915, Balla, together with Fortunato Depero, signed the "Ricostruzione futurista dell'universo" Manifesto(Futurist Reconstruction of the Universe) in order to spread and apply the dictates of Futurist aesthetics to every artistic field, from fashion to furnishing, creating a global project to "realize this total fusion to reconstruct the universe cheering it up, that is recreating it integrally".
The Palazzo Merulana exhibition opens with "Ritratto di Primo Carnera" of 1933, part of the permanent collection of the exhibition venue.
This exceptional work is painted on both sides: on the one hand "Vaprofumo" (1926), a typically Futurist subject with clear shapes and soft, metallic and golden colors, which aim to evoke the olfactory impression emitted by a perfume bottle; on the other side, Balla painted a portrait of Primo Carnera, inspired by a photo of Elio Luxardo, a friend of Marinetti and author of an impressive portrait of the boxer, published on the front page of the "Gazzetta dello Sport" in 1933, when he became Champion of World.
Approximately sixty works on display: from some of the most clearly futurist paintings of the late 1920s to others executed with the "retinatura" technique, along with images of stars of those same years, by great photographers such as Elio Luxardo and Arturo Ghergo, and magazines of the era to which Giacomo Balla was inspired.
Informazioni
Quando
from 21 March 2019
to 23 June 2019
POINT (12.5033064 41.8898717)
Contatti
Online purchase:
https://bit.ly/2Ux4ijv
Web site:
www.coopculture.it/events.cfm?id=1083
Web site:
http://www.palazzomerulana.it/events/giacomo-balla-dal-futurismo-astratto-al-futurismo-iconico/
Orari
Dal 21 marzo al 17 giugno 2019 - La mostra è stata prorogata fino al 23 giugno 2019
ore 10.00 - 20.00. Ultimo ingresso ore 19.00
Martedì chiuso

Condividi
Location
Giacomo Balla. Dal Futurismo astratto al Futurismo iconico, Via Merulana, 121
41° 53' 23.5392" N, 12° 30' 11.9016" E