The Museum of Rome was inaugurated in 1930 and was first located in the former Pantanella Pasta Factory near the Church of Santa Maria in Cosmedin. In 1952 it was moved to the eighteenth century Palazzo Braschi, former seat of the Fascist Federation of Rome. The collections of the museum consist of 40,000 pieces that document the different moments of the life, work, and customs of the city of Rome from the Middle Ages up to our days. Sculptures and paintings, many of which representing feasts, ceremonies, and various historical events are exhibited, in addition to sixteenth century and Medieval mosaics, frescoes, and ceramics, discovered during the excavations and demolitions that affected the city. It also includes the De Sanctis collection and the complete series of casts by Pietro Tenerani, a well-known sculpture of the past century.The following works deserve to be mentioned: the Carousel in honor of Christine of Sweden by Filippo Lauri and Filippo Gagliardi; the Feast of the Saracen at Piazza Navona by Andrea Sacchi; St. Camillo de' Lellis by Pierre Subleyras; the Portrait of Pious the Fourth by Pompeo Batoni; the Self-portrait by Antonio Canova; the Baptism of Christ by Francesco Mochi.
The collection of the museum comprises the Municipal Cabinet of Prints and the Photographic Archive, they are largerly digital and can be consulted via multimedia stations.
Corporate Events: eventi.aziendali@zetema.it
Caffè Braschi by Vivi Bistrot
Opening times:  Tue-Sun 10-24*; 24 and 31 december 10-14; Closed Monday, 1 jan, 1 may, 25 dec
Tel. 06 6833779
braschi@vivibistrot.it
www.vivibistrot.it
You may also be interested in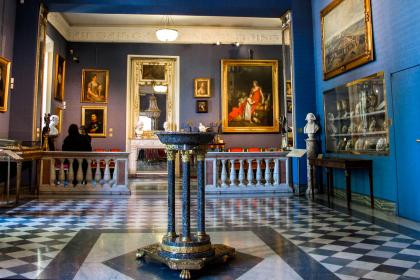 Condividi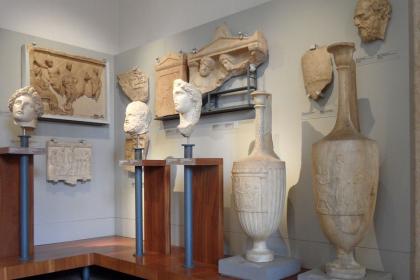 The Giovanni Barracco Museum of Ancient Sculpture

Condividi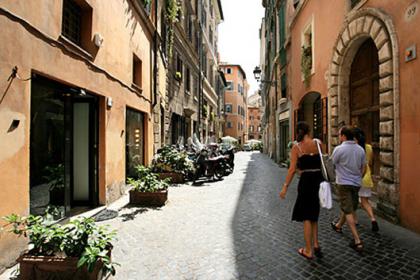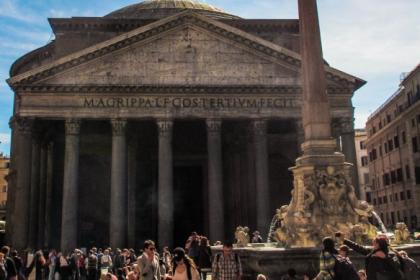 Piazza Navona and Campo de' Fiori

Condividi
Informazioni
Indirizzo
POINT (12.472846 41.897028)
POINT (12.4730975 41.8977819)
Orari
Tuesday - Sunday: 10.00 am - 7.00 pm
24 and 31 December: 9.00 am - 2.00 pm
Last admission 1 hour before closing time
Closed: Monday, 25 December, 1 january, 1 May
Contatti
Email:
museodiroma@comune.roma.it
Email:
eventi.aziendali@zetema.it per eventi aziendali privati
Facebook:
www.facebook.com/pages/Museo-di-Roma/69865034818
Instagram:
https://www.instagram.com/museiincomuneroma/
Online purchase:
http://ticket.museiincomuneroma.it/museo-di-roma/
Telephone:
0039 060608 dalle 9.00 alle 19.00
Telephone booking:
Per gruppi e scuole 060608 tutti i giorni 9.00-19.00. Con la prenotazione è possibile evitare la fila presentandosi direttamente alla cassa.
Twitter:
http://twitter.com/museiincomune
Web site:
www.museodiroma.it
Servizi
Accessibile ai disabili
Archivio fotografico
Audioguida
Audioguide in lingua
Guardaroba
Laboratori didattici
Libreria
Postazioni multimediali
Visite didattiche
Visite didattiche per le scuole
Visite guidate
Visite tattili per ipovedenti e non vedenti

Condividi
Locations
Museo di Roma - Palazzo Braschi, Piazza di San Pantaleo, 10
Piazza di San Pantaleo, 10
41° 53' 49.3008" N, 12° 28' 22.2456" E
Museo di Roma - Palazzo Braschi, Piazza Navona, 2
41° 53' 52.0152" N, 12° 28' 23.1528" E