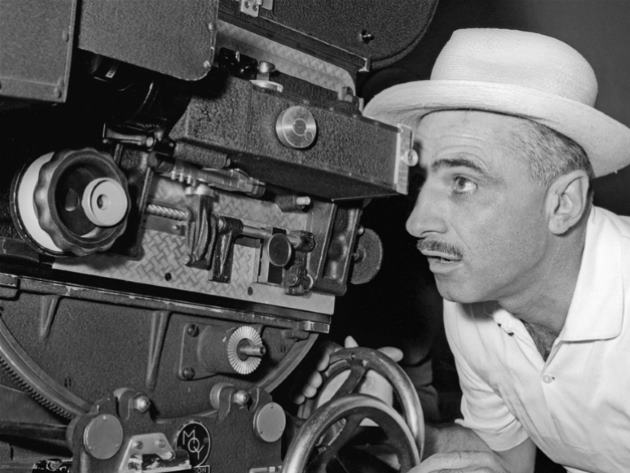 An intriguing journey into the movie sets of one of the main protagonists of the Italian motion picture industry, esteemed by critics and loved by the public: founding father of the Italian comedy and author of a long series of films that have entered the collective imagination, Mario Monicelli gave life to unforgettable characters, painting an ironic and light-hearted and at the same time bitter fresco of Italian society.
Produced by the Centro Sperimentale di Cinematografia, the exhibition presents to the public a spectacular gallery of images from the photographic archive of the Cineteca Nazionale, many of which never seen or little known, which trace step by step his long career crowned by successes and awards: from his beginnings with Steno at the end of the forties ("Totò Looks for a House", "Cops and Robbers") up to his most famous masterpieces such as "Big Deal on Madonna Street", "The Great War", "L'armata Brancaleone", "My Friends"," Let's Hope It's a Girl" and to his final film "Roses of the Desert", released in 2006 when Monicelli was 92 years old.
The appointment with Mario Monicelli also continues on the social channels of the Casa del Cinema, with videos, interviews and insights.
Informations
When
from 15 February 2021
to 31 March 2021
POINT (12.4874581 41.9110095)
Contacts
Facebook:
www.facebook.com/CasaDelCinema/
Instagram:
www.instagram.com/CasaDelCinema/
Telephone:
06 423601 - 060608 tutti i giorni dalle 9.00 alle 19.00
Twitter:
https://twitter.com/CasadelCinema
Web site:
www.casadelcinema.it
YouTube:
www.youtube.com/user/casadelcinemaroma
Timetables
From Monday to Friday, 10 am - 6 pm

Condividi
Location
MARIO MONICELLI. Mostra fotografica, Largo Marcello Mastroianni, 1
Largo Marcello Mastroianni, 1
41° 54' 39.636" N, 12° 29' 14.8488" E