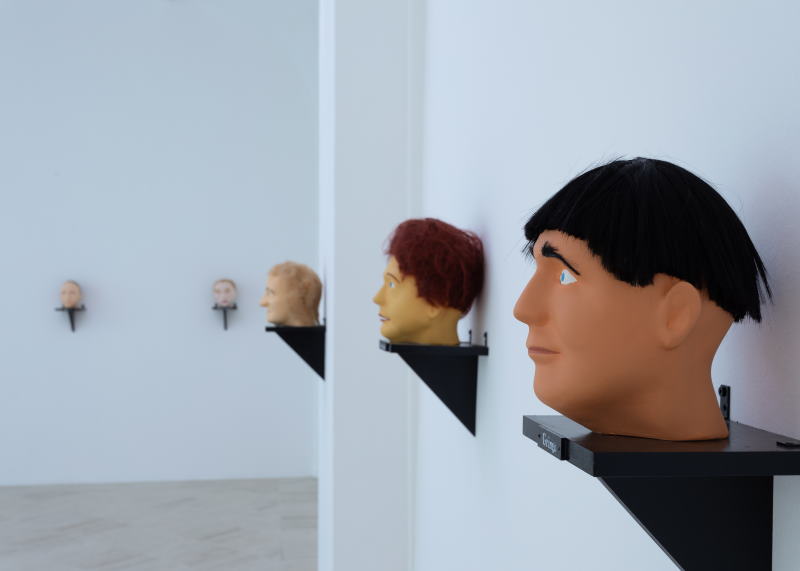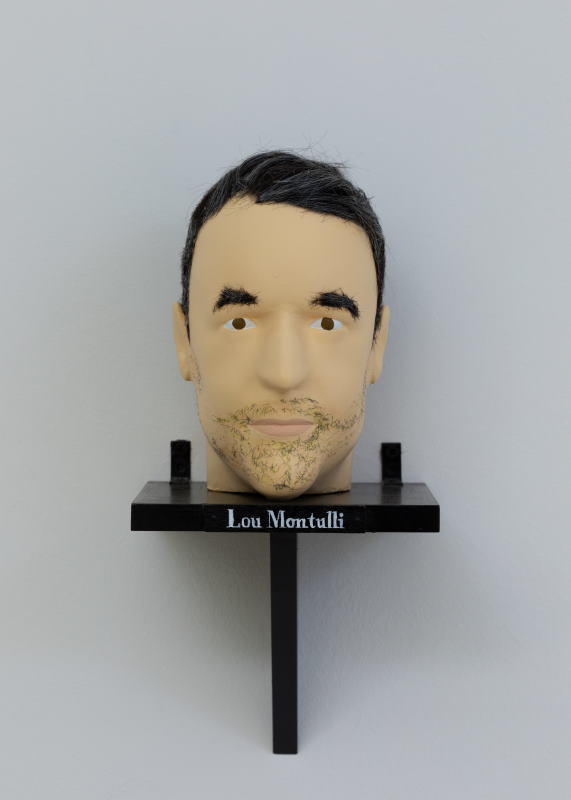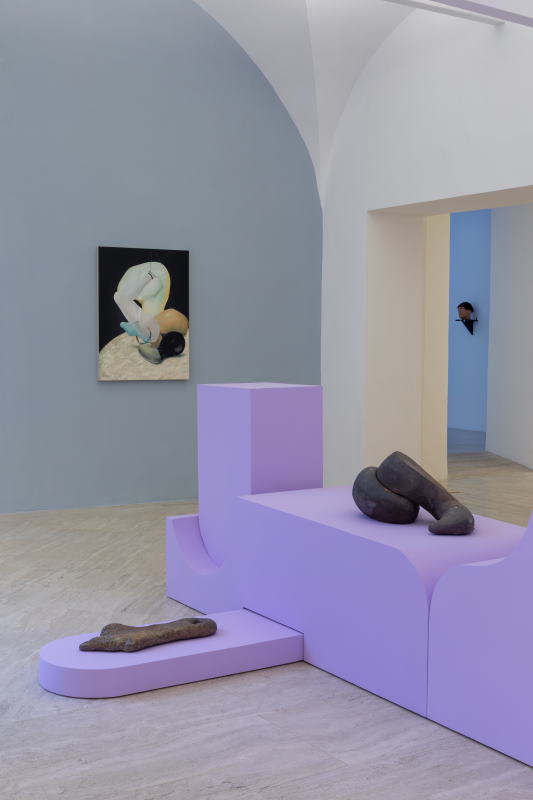 Dedicated to Italian and foreign artists who have a special relationship with Rome, or who are temporarily guests of the city, the Conversation Piece exhibition cycle continues with a new event. The subtitle chosen for this seventh chapter refers to the allegorical and moralizing poem "The Ship of Fools" by Sebastian Brant, printed in 1494 and accompanied by illustrations by Albrecht Dürer, which tells the fantastic journey of a ship crammed with madmen. Narragonia is the fools' paradise, an imaginary place where the ship makes one of its stops before its final tragic shipwreck.
Madness as diversity and a source of artistic inspiration is the theme on which the artists presented in the exhibition confront themselves: the Belgian duo Jos de Gruyter & Harald Thys, Benedikt Hipp (Rome Prize Fellow at the German Academy Rome Villa Massimo) and Apolonia Sokol (currently an artist-in-residence at Villa Medici - the French Academy in Rome). The exhibition starts with the installation by Jos de Gruyter and Harald Thys: a weird gathering consisting of 23 small sculptural busts depicting characters of the past and present, famous or infamous, without any hierarchy or moral judgment. Similar to caricatures, equally frightening and equally innocent, they are reminiscent of imperial Roman busts in an archaeological museum, as well as giving the sinister impression of a deviant scientific laboratory.
The boat filled with figures in the large canvas by Apolonia Sokol, on the other hand, directly refers to the iconographic theme of the exhibition. The subjects portrayed are in fact people of the contemporary world, a population formed by the artist's friends, acquaintances, loved ones that pose question about gender and sexual orientations. A strong expressive power connotes the environment created by Benedikt Hipp, with unpublished paintings and sculptures that produce a perturbing and magical space transcending the normal limits of logic and rationality. Due to the kind consent of the Biblioteca Oliveriana of Pesaro, a rare copy of Sebastian Brant's poem, the Basel edition of 1572, will also be on display.
Informations
When
from 8 February 2021
to 1 July 2021
POINT (12.478395 41.904287)
Contacts
Email:
artecontemporanea@fondazionememmo.it
Facebook:
www.facebook.com/FondazioneMemmoArteContemporanea
Instagram:
www.instagram.com/fondazionememmo/
Telephone:
0039 06 68136598
Twitter:
http://twitter.com/FondazioneMemmo
Web site:
www.fondazionememmo.it
Timetables
Monday to Friday from 11.00 to 18.00
Free entry
For updates on timetables please check the official website

Condividi
Location
Conversation Piece | Part VII - Verso Narragonia, Via della Fontanella Borghese, 56b
Via della Fontanella Borghese, 56b
41° 54' 15.4332" N, 12° 28' 42.222" E